This event is made possible through the support of a grant from Templeton Religion Trust. The opinions expressed are those of the speakers and do not necessarily reflect the views of Templeton Religion Trust.
Featured Resource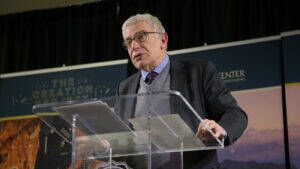 Christoph Schwöbel
Nature, Contingency, and the Spirit: A Conversation with Wolfhart Pannenberg
Wolfhart Pannenberg was involved in the dialogue with the natural sciences from the beginning of his theological formation. His engagement with the sciences is characterized by the determination neither simply to incorporate scientific findings into a theological account of reality. . .