In 1997, Chris left John Brown University with a BA in literature and a BS in journalism. Soon thereafter he encountered a profound depth in a Lutheran church's mundane week-in, week-out proclamation of Law and Gospel, along with the regular administration of Christ's sacraments. It saved his faith and reeled him in to the vibrant world of orthodox Christianity. From there, after a handful of years working labor in Florida, Chris went on to earn his MATS at Reformed Theological Seminary in Orlando.
Upon graduation, Chris came under the employ of R.C. Sproul at Ligonier Ministries, first as research writer preparing manuscripts and then as senior associate editor of Tabletalk magazine.
During this time, Chris also completed a pastoral internship at St. Andrew's Chapel, mentored and taught classes and Bible studies for many years there, and then entered into discernment for ordination at St. Luke's Cathedral, where he continued to teach and serve as a lay Eucharistic minister (mostly as subdeacon).
Chris eventually found his way to Trinity, where he now serves as assistant vice president for university communication. Being editor of Sapientia allows him to scratch his theological itch while flexing his editorial muscle. When able, he takes doctoral seminars, ever pursuing the nexus of literature and theology.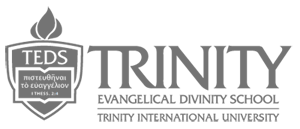 Posts by Chris Donato
A poem on Ash Wednesday