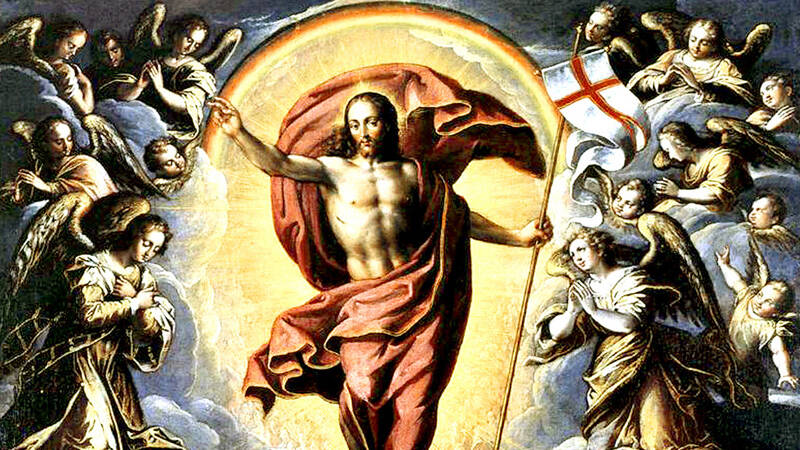 Why Christ Ascended
"He Ascended into Heaven"
In his Little Book of Christian Questions and Responses, French pastor and professor Theodore Beza (1519-1605), Calvin's successor and the leader of the church in Geneva, provides a primer on his Reformed theology in an accessible catechetical format. Considering here the reasons for the ascension as discussed in Colossians 3, Beza argues Christ returned to heaven as a sign of his triumph and to prepare the way for those who follow him.
Commentary
Question: Why did Christ ascend into the heavens, rather than abide with us? Answer: With his body he did indeed depart from us here, and return to the heavens above where formerly he had no body. He did this, not only so that, while triumphing over his captive enemies he might begin possession of the heavenly kingdom as the first one risen from the dead, but also so that he might instruct us to strive for that location where has prepared a place for us. Meanwhile, he is very present by his own Spirit, governing the church as the head over the members joined to it.
Philippians, Colossians, ed. Graham Tomlin, Reformation Commentary on Scripture NT vol. 11, p. 208.
RCS Series: Creed & Reformation
---
"Call All Your Creation Home to You" "I Believe in God the Father Almighty".
"God as Creator is Foundational to Faith" "Maker of Heaven and Earth".
"No Greater Love" "And in Jesus Christ, his Only Son, Our Lord".
"The Spirit Will Accomplish God's Plan Within Mary" "Who Was Conceived of the Holy Spirit".
"The Humble Maid Was Predestined to This Honor " "Born of the Virgin Mary".
"God Forsakes No One and Thus Forsook His Son" "Suffered Under Pontius Pilate".
"Christ's Death Will Draw People From the Whole World" "Was Crucified, Dead, and Buried".
"The Article of Christ's Descent Into Hell Is Rooted in Scripture" "He Descended into Hell".
"Paul Centers the Gospel in Jesus' Resurrection" "The Third Day He Rose Again from the Dead".