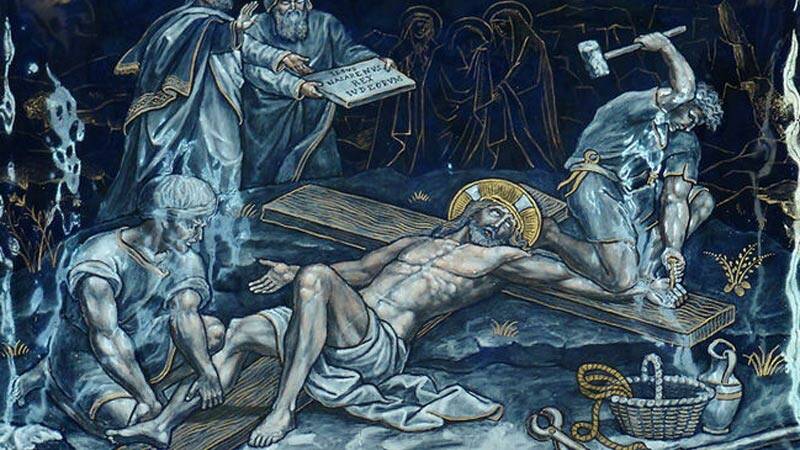 Christ the Son and Lord of David
As with most Reformation commentators, Philipp Melanchthon (1497-1560) finds Psalm 110 to be a prophesy about Christ's eschatological kingdom. In his interpretation, he draws an interesting doctrinal inference, noting that Christ's succession of David is different than earthly succession, pointing to the eternality of his roles as king and priest, which draw attention to his divine nature.
Christ Is David's Successor and Lord
Christ argues that he is not only the Son but also the Lord of David. Now both in the political realm and in nature a son or successor is never the lord of the father or of the previous king; e.g., Augustus is in no way the Lord of Julius Caesar.Christ argues that he is not only the Son but also the Lord of David.
Hence the kingdom of the Messiah will not be a state that will perish but eternal life and eternal righteousness, and in Christ there will be the divine nature, which brings eternal life. Likewise, the other parts of the psalm teach things that must all be adhered to: "You are a priest forever." This says that he is an everlasting priest who leads us to the Father and gives eternal life. "Sit at my right hand"; that is, rule with power equal to that of the eternal Father. And since the power is infinite, it is necessary that the divine nature be in Christ.
Loci communes, citing Psalms 110:1-2.
RCS Series: Christology and the Psalms
---
Martin Luther | All of Scripture in the Psalms
Cardinal Cajetan | Apostles, Psalms, and Literal Exposition
Wolfgang Musculus | Typology and the Psalms
John Calvin | Davidic Typology
Konrad Pellikan | Messianic Expectation and the Psalms
John Downame | Christological Righteousness
Philipp Melanchthon | Christ the Son and Lord of David
Wolfgang Musculus | Christology and Deliverance in the Psalms
The Psalms among the Reformers: An Interview with Herman J. Selderhuis