GENERAL OVERVIEW
If one were to peruse recent theological collections on the doctrine of creation, two things become readily apparent: First, the breadth of sources is conspicuously thin. Second, of what resources are available, many are a response to intellectual challenges pressed upon traditional modes of thought by the advancement of modern science.
The modern doctrine of creation has too often vacillated between a complete accommodation to the received standards of modern science on the one hand, or a rejection of the findings of science as having any bearing on the claims of theology on the other. In this conference, our nine speakers will explore how the diverse concerns and questions raised by modern science appear within a range of theologians, from Warfield and Schleiermacher to von Balthasar and T. F. Torrance.
Quick Facts
$75 Regular Admission
$25 Student Admission
Meals Included
Located on TEDS's Campus
February 2–3, 2018
Seating Is Limited.
 Speakers
Kevin Hector
University of Chicago
Friedrich Schleiermacher
Brad Gundlach
Trinity International University
B. B. Warfield
Fred Sanders
Biola University
William Burt Pope
Katherine Sonderegger
Virginia Theological Seminary
Karl Barth
D. Stephen Long
Southern Methodist University
Hans Urs von Balthasar
Kevin Vanhoozer
Trinity Evangelical Divinity School
T. F. Torrance
Christoph Schwöbel
University of Tübingen
Wolfhart Pannenberg
Stephen N. Williams
Union Theological College
John Polkinghorne
Murray Rae
University of Otago
Colin Gunton
Conference Schedule
The conference begins at 8:30am on Friday morning, Feb 2, and ends at 12:00pm on Saturday afternoon. Lunch and dinner as well as Saturday breakfast will be provided.
FRIDAY
---
     Conference Check-in (opens at 7:30 am)
Friday Morning Session (8:30-12:30)
8:30am  Kevin Hector, "Friedrich Schleiermacher"
9:45am  Bradley Gundlach, "B. B. Warfield"
11:00am   Fred Sanders, "William Burt Pope"
12:00pm Q&A with Hector, Gundlach, and Sanders
     Lunch (12:30 pm)
Friday Afternoon Session (1:30-5:30)
1:30pm  Katherine Sonderegger, "Karl Barth"
2:45pm  D. Stephen Long, "Hans Urs von Balthasar"
4:00pm  Kevin Vanhoozer, "T. F. Torrance"
5:00pm Q&A with Sonderegger, Long, and Vanhoozer
     Dinner (5:30 pm)
SATURDAY
---
     Continental Breakfast (begins at 7:30 am)
Saturday Morning Session (8:30-12:30)
8:30am  Christoph Schwöbel, "Wolfhart Pannenberg"
9:45am  Stephen N. Williams, "John Polkinghorne"
11:00am  Murray Rae, "Colin Gunton"
12:00pm Q&A with Schwöbel, Williams, and Rae
Quick Facts
Registration Required
Meals Included
Located on TEDS's Campus
February 2–3, 2018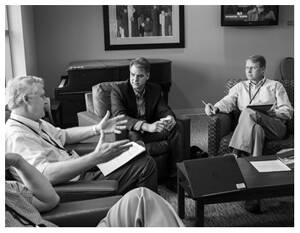 Quick Facts
Registration Required
Meals Included
Located on TEDS's Campus
February 2–3, 2018
In concert with this event Sapientia is publishing an eleven part series examining theologians who won't be covered in the conference. By doing so we hope to both contextualize the conference presentations as well as draw attention to some of the lesser known figures that have shaped contemporary theological reflection.
Schedule
A Modern Creature: Introducing a Conversation
Geoffrey Fulkerson and Joel Chopp, The Henry Center
Søren Kierkegaard | The Real Beauty of Creation: A Kierkegaardian Account (Jan 22)
Andrew Torrance, University of St Andrews
Robert Jenson | Robert Jenson's Story of Creation (Jan 24)
Stephen Wright, Nazarene Theological College, Manchester
Herman Bavinck | Herman Bavinck as a Man of Science (Jan 31)
John Bolt, Calvin Theological Seminary 
Eberhard Jüngel | A More Natural Theology: Eberhard Jüngel on the Relationship between the Doctrine of Creation and Christology (Feb 7)
R. David Nelson, Baker Academic & Brazos Press
Adolf Schlatter | Creation and Science under Jesus' Rule: Perspectives from Adolf Schlatter (Feb 14)
Robert Yarbrough, Covenant Theological Seminary
Jon Levenson | The Tapestry of Creation: Jon Levenson on Creation and Omnipotence (Feb 21)
John Hilber, Grand Rapids Theological Seminary 
Rudolf Bultmann | Myth, Science, and Hermeneutics: Rudolf Bultmann on Creation (Feb 28)
Joshua Jipp, Trinity Evangelical Divinity School
Dietrich Bonhoeffer | Christ at the Center of Creation: Bonhoeffer and the "God of the Gaps" (Mar 7)
Jeff Hardin, University of Wisconsin 
Katheryn Tanner | How We Say What We Say about God and Creation (Mar 14)
Myk Habets, Carey Baptist College, New Zealand
Oliver O'Donovan | The Doctrine of Creation in O'Donovan's Theology (Mar 21)
Matthew Arbo, Oklahoma Baptist University
Jürgen Moltmann | Tradition Modified: Moltmann's Contemporary Doctrine of Creation (Mar 28)
Stephen N. Williams, Union Theological College, Belfast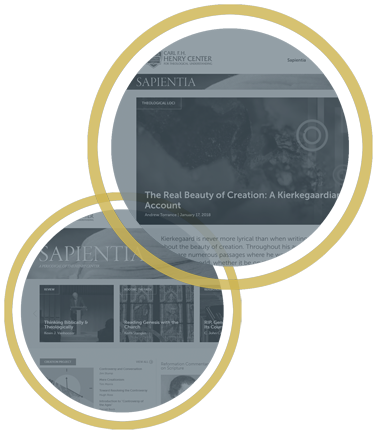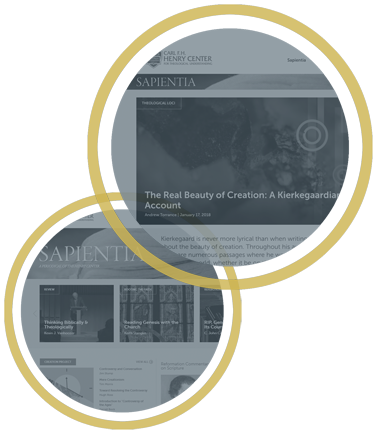 TRAVEL
The conference will begin at 8:00am on Friday, February 2nd, and conclude at 12:00pm on Saturday, February 3rd.
Conference participants will receive a discounted rate at LaQuinta Inn and Suites, located adjacent to the TEDS campus. Below is further information about lodging and travel.
Venue
The Conference will take place in the Waybright Conference Center, on the campus of Trinity International University (Deerfield, Illinois), from February 2-3, 2018.
---
Lodging
There are many hotels in the Deerfield / Bannockburn / Lincolnshire area, and here are a few of our favorites. Please book as early as possible, and make sure to ask if they offer a Trinity rate when you call to make your reservation.
LaQuinta Inn & Suites
2000 S. Lakeside Drive
Bannockburn, IL 60015
0.2 miles/37 seconds from campus (within walking distance)
Reservations: 847.317.7300
Homewood Suites
10 Westminster Way
Lincolnshire, IL 60069
0.8 miles/4 minutes from campus
Reservations: 847.945.9300

Marriott Suites Deerfield
2 Parkway North
Deerfield, IL 60015
3.8 miles/8 minutes from campus
Reservations: 847.405.9666
Hampton Inn & Suites Lincolnshire
1400 Milwaukee Avenue
Lincolnshire, IL 60069
4.1 miles/8 minutes from campus
Reservations: 847.478.1400
---
Driving Information
The event will be located in Waybright Conference Center at Trinity International University. Trinity's address is located at 2065 Half Day Road in Deerfield, IL.
Quick Facts
Fly to ORD
Book flights before registering
Business-casual
CONTACT US
If you have any questions or feedback about the conference, or would simply like to talk with someone in person, please do not hesitate to contact us.
847-317-8066
If your inquiry is specifically related to conference logistics, please email Joel Chopp at [email protected]
Quick Facts
Registration Required
Meals Included
Located on TEDS's Campus
February 2–3, 2018
This event is made possible through the support of a grant from Templeton Religion Trust. The opinions expressed are those of the speakers and do not necessarily reflect the views of Templeton Religion Trust.
Featured Resource
Michael Murray
Bookkeeping: Reconciling God's Words & Works
Historically the Church has faced numerous moral, philosophical, and spiritual challenges to majority or even consensus interpretations of Scripture. Evolution is regarded by many not only as a significant challenge to orthodoxy but even as decisive evidence favoring naturalism and atheism. . .