Sapientia Contributors
Sapientia is committed to hosting thoughtful and engaging interdisciplinary conversations across institutional and denominational lines.
Consonant with Kenneth Kantzer and Carl Henry's vision of TEDS as a gift from the EFCA to the broader evangelical world, Sapientia is designed as communication platform that engages the best and most influential thinkers and ideas within evangelicalism and the wider culture. It represents an array of contributors, across a spectrum of disciplinary lines, as well as
denominational and institutional affiliations. In our commitment to critically and graciously engage the most pressing issues and thinkers of our day, we also invite authors from both within and outside of evangelicalism whose views we may not agree with in order to grow in our understanding through earnest and respectful dialogue and debate.
Regular Contributors
Oak Hill Theological College
Trinity International University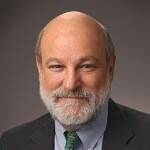 Dallas Theological Seminary
Trinity Evangelical Divinity School
All Contributors
Filter by Last Name
Show All ABCDEFGHIJKLMNOPQRSTVWYZ