"We want to help bridge this gap between the theological academy and the church through the promotion of Biblical wisdom."
---
From the Director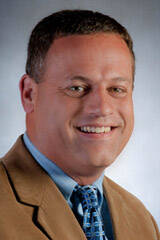 As a pastor, I have been discouraged both by the lack of genuine theological integration in many contemporary forms of pastoral ministry and, frankly, the low levels of biblical literacy within the church. As someone engaged in the theological academy, I often have noted the scarcity of pastors at theological conferences. I have also concluded that this is sometimes a good thing. As a seminary professor, I have also felt the seeming remoteness of much biblical and theological scholarship from the actual ministry of the church. Pastors and laity alike lament the fact that so much theological scholarship seems so specialized, remote, and detached, while theologians sometimes complain that their work is not taken with due seriousness by the very people whom they hope to serve. Meanwhile, the Church suffers. While academics and practioners remain separated, the people of God lose out on sound theological edification that may promote gospel-centered thinking and living.
Surely blame can be assigned to various sectors. But we at the Henry Center are not interested in refereeing such debates – instead we want to make a difference. We want to help bridge this gap between the theological academy and the church through the promotion of Biblical wisdom. Accordingly, the Henry Center houses a cluster of initiatives, each of which is aimed at applying practical Christian wisdom to important kingdom issues – for the good of the church, for the soul of the theological academy, for the sake of the world, and ultimately for the glory of God. It seeks to ground each of these initiatives in Scripture, and it pursues these goals collaboratively.
I believe that the Henry Center has a vital role to play in the future of a robust and orthodox evangelicalism, and I covet your prayers as we move forward.
Thomas H. McCall
Director