Andy Anguandia Alo (PhD, African International University) is lecturer of Translation, Linguistics, and Cultural World of the Bible at Shalom University of Bunia, Democratic Republic of Congo; and Teacher Training College in Aru (an area where witchcraft accusations are rampant).
He grew up and lives in the northeastern region of DRC, a cross-cultural environment where socio-political and ethno-cultural confrontations can be observed. Andy is the Director of the postgraduate program and the Research Center of Shalom University.
He has written "Translating the 'Metaphor of LIGHT' from an Ancient Hebrew and Greek text into Lugbarati (Nilo-Saharan): A relevance-theoretic application," in Martha Kisielewska-Krysiuk, Agnieszka Piskorska, and Ewa Walaszewska, eds. Relevance Studies in Poland: exploring translation and communication problems. Vol.3. Warsaw, In 2013, "Alphabétisme ou alphabétisme de conscience comme un facteur de développement: Cas de la République Démocratique du Congo (RDC)." Revue Théologique Shalom (3ème année, no 3, 2013): l'Église congolaise et les défis du développement au 21ème siècle: Agenda et strategies. Actes des journées scientifiques organisées par le Centre de Recherche Shalom du 11 au 12 avril 2012. Bunia (DRC), among other works.
Andy also attended the workshop on "Pastoral and Theological Issues on Witchcraft" at NEGST/AIU in Nairobi in 2013 and contributed 2 papers at a roundtable action forum on 'Stop Child Witch Accusations' in Kinshasa (21st-23rd August 2014). He is currently involved in research on the translation of concepts (and metaphors) of spirit world in African languages.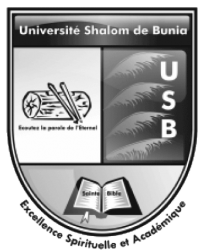 Posts by Andy Anguandia-Alo