Constantine Campbell is associate professor of New Testament at Trinity Evangelical Divinity School. Before arriving at Trinity, Dr. Campbell served as Senior Lecturer in New Testament and Greek at Moore Theological College in Sydney, and is an ordained deacon in the Anglican Church of Australia. He has also served as an associate pastor and as an itinerant evangelist throughout Australia.
Dr. Campbell is passionate about New Testament exegesis and theology, with a particular interest in the exegesis of Greek text and the theology of the Apostle Paul. Dr. Campbell is the author of several books on the Greek language and Paul, including Paul and Union with Christ, which was the 2014 Christianity Today Book of the Year in Biblical Studies. He is currently writing a commentary on the Johannine Epistles, another monograph on Paul, and the Sapientia series exploring a biblical theology of Achievement.
Dr. Campbell is a busy preacher, evangelist, author, and professionally trained jazz musician. He is a regular speaker in churches and university campuses around the United States. He is married to Bronwyn with three children, all of whom moved to the United States from their native Australia in 2013. Dr. Campbell enjoys playing jazz saxophone, lifting weights, and playing chess, though not normally at the same time.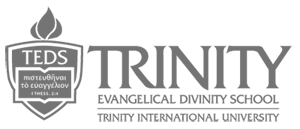 Posts by Constantine Campbell