Esther Mombo (PhD, Edinburgh University) is Professor of African Church history, Gender and theology at St. Paul's university in Limuru, Kenya. Esther served for fifteen years in senior management of the same university, from academic dean to Deputy Vice Chancellor Academic affairs (2007 to 2013).
Her research and teaching interests span the fields of Church history, with a focus on Mission history, interfaith relations, theology and Gender studies with a focus on African women's theology, HIV and AIDS. While connected to the Universities of St. Paul's, Dublin and Edinburgh, she has directed and examined over twenty post graduate students in research,  most of whom are serving the church in senior positions or are teaching in theological institutions and private universities in different parts of the African continent. She has also mentored over fifty women students now in church and religious organizations across East Africa.
In 2007 she was given a honorary doctorate by Virginia theological seminary for her work in bringing to the fore issues of gender disparities and gender justice in church and society. Her recent publications include, "If you have no voice just sing: narratives of women in search of accessing Education and service in church and society." Esther serves in several ecumenical committees including the Commission of Education and Ecumenical formation of the World Council of Churches, Advisor of Education for All Africa Conference of Churches. Dr. Mombo is a gender activist, working with religious groups on issues of Gender and patriarchy in as far as the later affects women's full participation in church and society.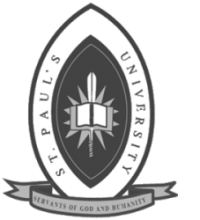 Posts by Esther Mombo
Speech, Song, Sermon: Warnings against Witches and Witchcraft in a Funeral Setting