Having completed a Th.M at Duke Divinity School and Ph.D. at Emory University, Joshua Jipp came to TEDS in 2012. His research interests include Pauline Theology, Luke-Acts, the History of New Testament Interpretation, and engaging social and cultural matters through the NT. He received the Teacher of the Year award from the Graduate Student Government in 2014. His dissertation and first book, Divine Visitations and Hospitality to Strangers in Luke-Acts, focused on hospitality to strangers in Luke-Acts, and one of his concerns is to recover this biblical practice of making space for the stranger as a means of engaging social and ecclesial matters. His forthcoming commentary on Acts in the Two Horizons Series with Eerdmans shows how the Acts of the Apostles is critical for how contemporary Christians understand and address matters related to race and ethnicity, economics and possessions, justice and mass incarceration, and discerning God's activity in our world.
Joshua enjoys teaching Scripture, especially the Gospels, at his local Vineyard church and volunteering with InterVarsity Christian fellowship where his wife Amber works as Chicago City Team Leader. He also enjoys preaching and teaching on occasion in the Evangelical Free Churches in Northwest Iowa where he was raised and deeply influenced in his calling and love for Scripture through two TEDS graduates.
Josh and his wife Amber live in Chicago with their two sons. They enjoy traveling, cooking and eating, theater, and watching Iowa State basketball and the Minnesota Twins (well, at least Josh does).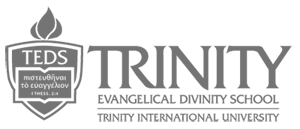 Posts by Joshua Jipp