Robert ("Bob") Priest is G.W. Aldeen Professor of International Studies and Professor of Mission and Anthropology at Trinity Evangelical Divinity School, where he teaches and coaches PhD students in research. Born to career missionaries, Bob grew up in the rainforest of Bolivia among the Siriono, and later conducted nearly two years of anthropological field research among the Aguaruna of Peru.
Among his publications are the articles "Witches and the Problem of Evil" in Books and Culture (Nov-Dec, 2009), "Putting Witch Accusations on the Missiological Agenda: A Case from Northern Peru," in International bulletin of Missionary Research (January 2015), and "The Value of Anthropology for Missiological Engagements with Context: The Case of Witch Accusations," in Missiology: An International Review (January 2015).
In addition to his focus on witch accusations, his research and writing interests have focused on race and ethnicity, short-term missions, worship and culture, moral discourse, preaching and culture, money and missions, same-sex sexuality, religious conversion, and the anthropology of religion.
He currently serves as President of the Evangelical Missiological Society, and formerly served as President of the American Society of Missiology.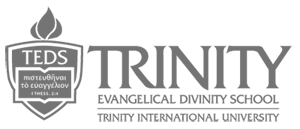 Posts by Robert Priest