Steven D. H. Rasmussen (PhD) is a senior lecturer teaching Intercultural Studies to masters and PhD students from 28 countries at NEGST – part of Africa International University (Nairobi, Kenya). For thirteen years, he led and taught at Lake Victoria Christian College in Mwanza, Tanzania. He still serves on the board and coordinates regular seminars in Tanzania on Christian response to witchcraft accusations.
Steve and Samuel Kunhiyop are writing a book: "What about witches? Christian response to sufferers and sorcerers." Steve has presented on witchcraft-related topics to medical doctors, theologians, pastors, and missiologists at various professional meetings in Kenya, Tanzania, and the USA and has published and presented on African leadership, short-term missions, and ethnicity. Other publications include, "Healing Communities: Contextualizing Responses to Witch Accusations," in International Bulletin of Missionary Research,  January 2015: 12–18; "Sickness and witchcraft in Northwestern Tanzania: Listening to Pentecostal Ministers," in Communities of faith in Africa and the African diaspora. ed. by Casseley Essamuah and David K. Ngaruiya (Eugene: OR: Pickwick, 2014); "A Case Study of Christian Response to Sickness, Death, and Witchcraft in Northwestern Tanzania", in African missiology: Contributions of contemporary thought (Nairobi: Uzima. 2009).
Steve chaired the Africa Society of Evangelical Theology and the Theological Educator's Network. He pastored in the USA before moving to Africa.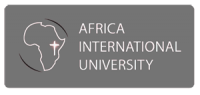 Posts by Steve Rasmussen