This project is made possible through the support of a grant from the John Templeton Foundation. 
The opinions expressed throughout this project do not necessarily reflect the views of the John Templeton Foundation. 
2018 Conference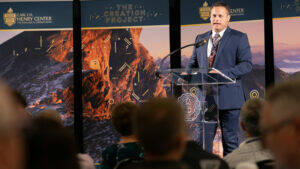 Tom McCall
Adam, Eve, and the Rest of Us: Contemporary Discussions of Original Sin
In this talk, Tom McCall offers an overview of the theological landscape in discussions of the historical Adam and the doctrine of original sin. After briefly summarizing some important . . .