The objective of The Creation Project is to catalyze a field of study around the doctrine of creation that is faithful to Scripture and informed by scientific evidence.
By pursuing important lines of inquiry that place theology and science on more friendly intellectual ground (rather than either avoiding contentious issues or allowing them to dictate the conversation), we believe that this project will promote the humility and openness that are necessary for new insights, make progress toward those insights, and strengthen sustainable interdisciplinary partnerships and patterns of thought.
The Creation Project will span three years—each covering a distinct theme and set of issues—and six initiatives, directed toward academic and ecclesial engagement with the doctrine of creation in all of its historical, theological, and scientific complexity. From beginning to end, The Creation Project is committed to promoting intellectually humble and open inquiry into the fundamental reality of God's good creation, thereby allowing theology and science to freely play their complementary roles.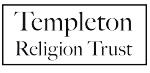 This project is made possible through the support of a grant from Templeton Religion Trust. 
The opinions expressed throughout this project do not necessarily reflect the views of the Templeton Religion Trust. 
Context
Conversations surrounding science and theology often demonstrate more division and hostility than humility and a shared commitment to truth and understanding. This is especially so when the topic is "creation and evolution."
Heated public debates and exchanges often heighten this polarization. Some expressions of popular piety among evangelical Christians also contribute to the problem, viewing science as an opponent to faith rather than an ally and interlocutor towards new insights and deeper understanding of reality. Sometimes this mentality is even supported by the perception that orthodox Christian theology (affirming the Bible as definitive and authoritative divine revelation) is fundamentally at odds with the natural sciences.
The consequences are not merely lack of thoughtful choices; increasingly, political and institutional responses are making it difficult for scholarly engagement or humble pastoral guidance. Increased intellectual humility on both sides of the "science and theology" conversation is needed, as well as greater openness to the claims of scientific inquiry and their potential implications in relation to doctrine and ultimate reality.
Within an ecclesial and theological context, much of the confusion is at least in part a result of an inadequate understanding of the doctrine of creation. Too often the "creation vs. evolution" controversy immediately takes center stage and crowds out the very theological convictions that should frame and shape further treatment of the controversial issues.
The Creation Project recognizes the need and opportunity for establishing and strengthening this field of inquiry within the evangelical community, both among its thought leaders and the general ecclesial public. We believe that the doctrine of creation provides opportunity for humble and open inquiry and the potential for new insights at the intersection of science and theology.
While some scholars have begun to wrestle with the difficult issues, much work remains. Gathering the thought leaders throughout the evangelical community—pastors, scholars, administrators, and the like—we are interested in changing the tone of discourse, research agendas, and public perception within the evangelical community and in making progress towards new insights in the doctrine of creation.
Project Objectives
In advancing the doctrine of creation at the intersection of revelatory theology and scientific advance, biblical interpretation and empirical investigation, we hope to make progress within the wider evangelical community in four areas:
1. Catalyze a Field of Study in the Doctrine of Creation
The fundamental assumption of the Creation Project is that much of today's antagonism between science and theology stems from an underdeveloped doctrine of creation. To remedy that neglect, therefore, the primary objective in all Creation Project activities is to infuse renewed energy and thought in that doctrine, especially as it relates to the current state of scientific evidence.
---
2. Gain a Deeper Understanding of the Doctrine of Creation
The Project aims to help stimulate careful and creative scholarly work among both academic and pastoral theologians (as well as budding scholars, ministerial students, and other ecclesial leaders) on key issues in the doctrine of creation. It seeks to aid the development of a theological approach to the doctrine of creation that is both faithful to the teachings of Holy Scripture and classical Christian teaching as well as informed by significant advances in scientific knowledge.
---
3. Increase Openness, Understanding, and Intellectual Humility
The Project proceeds from the conviction that Christian intellectual endeavors should begin with a steadfast confidence in the utter truthfulness of divine revelation as well as a humble and charitable openness to serious study of God's creation.
---
4. Provide Clear and Public Guidance within Evangelical Communities
The Project provides an opportunity to clarify the primary questions that need to be addressed, to test which tensions and contradictions between the disciplines are real and which are merely illusory, to stimulate further work on remaining challenges, and to provide a platform for the dissemination of well­-informed evangelical theologies of creation to broader evangelical communities of faith.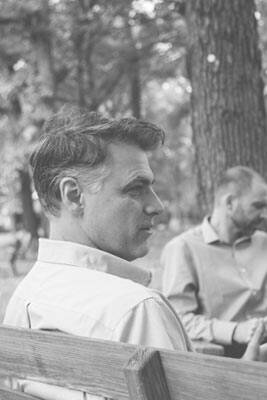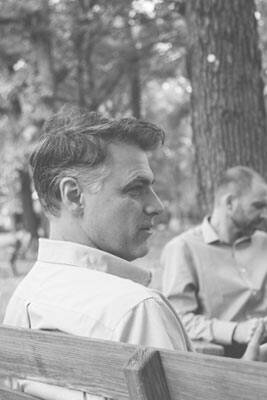 Programs
The Creation Project is a three-year, six-program initiative intended to address an array of audiences—lay and pastoral, student and scholar.
Learn about each of the initiatives and see which ones you might be interested in participating in.

Carl F. H. Henry Resident Fellowship
---
Dabar Conference
---
Harold O. J. Brown Award for Student Excellence
---
John Stott Award for Pastoral Engagement
---
Public Lectures & Events
---
Sapientia and Digital Presence
Theme Years & Topics
Each year of the Creation Project will focus upon a distinct aspect of the doctrine of creation. These three themes will also provide the general parameters for all six projects and activities.
Year 1 addresses issues related to origins, with special attention given to the opening chapters of Genesis. Year 2 addresses the doctrine of creation per se, with special attention given to issues related to divine agency. Year 3 addresses theological anthropology, with special attention given to human origins between theology and evolutionary biology.
YEAR 1: READING GENESIS IN AN AGE OF SCIENCE
The first year of the Creation Project begins with the beginning, Genesis and the origin of the world. How are the opening chapters of Genesis and other creation texts throughout the Christian Scriptures related to the claims of modern scientific advance? In this first year, we hope to (a) promote careful interpretation of the biblical creation accounts that is informed by the history of exegesis and apprised of important exegetical and hermeneutical issues by evangelical scholars who hold to the historic view of the nature and authority of Scripture; and (b) to make progress toward theological consensus regarding biblical teaching about human and natural origins that demonstrates humility and conviction regarding exegetical claims as well as openness to new discoveries in the natural sciences.
---
YEAR 2: AFFIRMING THE DOCTRINE OF CREATION IN AN AGE OF SCIENCE
When many evangelical Christians think of "creation," they immediately think of "evolution," and they often do so in terms that are either dismissive of "evolution" or of "those 'fundamentalists' who don't believe in evolution"—with retrenchment and close-mindedness following. Frequently, evangelical discussions of creation have failed to grasp key elements of the doctrine of creation; too often the "creation vs. evolution" controversy takes center stage and crowds out the very theological convictions that may help frame the controversial issues, increase intellectual humility and openness, and provide fertile ground for new explorations between theology and science. Year two will thus attend to critical elements of the historic Christian doctrine of creation (e.g., the goodness and contingency of creation, ex nihilo, divine action) and to important questions and potential challenges to those elements from modern science.

---
YEAR 3: RECLAIMING ANTHROPOLOGY IN AN AGE OF SCIENCE
The events of the third year will be focused upon theological anthropology; here questions of the origin, nature, and ultimate purposes of human life will be explored. Benefitting from the fruits of the previous years—clarification regarding what Scripture teaches about origins (Year One) and the basic contours of the doctrine of creation (Year Two), while also stimulating more humble and open approaches to inquiry—Year Three will promote integrative and constructive theology vis-à-vis theological anthropology. The emerging flashpoints—especially the issue of the "historical Adam" and the doctrine of original sin—will receive careful attention. While some scholars have begun to wrestle with these difficult issues, much more work remains.

Project Leadership
The Creation Project originates from a Henry Center grant, but from the beginning the project has been conceived as an opportunity to gather thought-leaders within the evangelical community to address the pressing antagonism between science and theology.
Accordingly, the project is led by TEDS faculty members, but its success is inseparable from the wider evangelical community, including a diverse makeup of disciplines, institutions, denominations, and vocational positions.

Thomas McCall
Professor of Biblical and Systematic Theology; Director, Carl F. H. Henry Center for Theological Understanding
Richard Averbeck
Director of the PhD (Theological Studies); Professor of Old Testament and ancient Near Eastern Studies
Geoffrey Fulkerson 


Assistant Director, Carl F. H. Henry Center for Theological Understanding 
Advisory Council
Throughout the Project, we are pleased to have an Advisory Council of leading public intellectuals within the evangelical community who will serve an important advisory role throughout the project and be involved in many of the events. The council includes the following members:
Denis Alexander
Emeritus Director, Faraday Institute

Kirsten Birkett
Lecturer, Oak Hill College

Darrell Bock 
Senior Research Prof. of NT, DTS

John Bloom
Prof. of Physics, Biola University

D. A. Carson
Research Professor of NT, TEDS

C. John Collins
Professor of OT, Covenant Seminary

Graham Cole
Academic Dean & Prof. of ST, TEDS

Paige Cunningham 
Executive Director, CBHD

William Lane Craig
Research Prof. of Philosophy, Talbot

Oliver Crisp
Prof. of Systematic Theology, Fuller

Ligon Duncan III 
Chancellor, Reformed Theol. Sem.

Mark Galli 
Editor, Christianity Today

Jeff Hardin
Zoology, Univ. of Wisconsin (Mad.)

Michael Horton 
Machen Prof. of ST, Westminster Sem.

Bill Kynes
Senior Pastor, Cornerstone EFCA

Richard Lints
VP for Academic Affairs, Gordon-Conwell

Crawford Loritts 
Senior Pastor, Fellowship Bible Church

Hans Madueme
Asst. Prof. of Theol. Studies, Covenant Col.

R. Albert Mohler 
President, SBTS

Douglas Moo
Kenneth T. Wessner Prof. of NT, Wheaton

Russell Moore 
President, Ethics & Rel. Liberty Commission

Terry Morrison
Director Emeritus, InterVarsity

Stephen Moshier
Professor of Geology, Wheaton College

John Oswalt
Visiting Dist. Prof. of OT, Asbury Seminary

Chrystal Ho Pao
Associate Prof. of Biology, TIU

Michael C. Rea
Professor of Philosophy, Notre Dame

Sandra Richter
Professor of OT, Wheaton College

Carla Sanderson
VP of Inst. Effectiveness, Chamberlain Col.

Jeffrey Schloss
Distinguished Prof. of Biology, Westmont

Gregory Waybright 
Senior Pastor, Lake Avenue Church

Ravi Zacharias 
Founder and President, RZIM
Spring Events
Katherine Sonderegger | Feb 1
Faithfulness in an Age of Technology: Theological Reflections on Nature and the Natural
Learn More
A Modern Creature Conference | Feb 2–3
Science and the Doctrine of Creation in Modern Theology
Learn More
Oliver Crisp | Mar 15
Jonathan Edwards on Creation
Learn More

Craig Bartholomew | Apr 12
The Goodness of Creation and Its Ethical Implications Crisp Creation
Learn More
Featured Fellow
Gavin Ortlund
2017–18 Henry Fellow
Gavin Ortlund joins the Creation Project after recently earning a PhD in historical theology from Fuller Theological Seminary in Pasadena, CA.