Creation Project Conference
At Home in the Cosmos? Theological Anthropology for a Scientific Age
January 13-15, 2022
This conference aims to promote interdisciplinary conversation on theological anthropology in twenty-first century. Scripture portrays humans as both lowly in stature—composed from dust—while also unique in creation in bearing the likeness and image of God. Christians throughout history have tended to emphasize what distinguishes humans from the rest of creation, reflecting our role as stewards of creation. The sciences, by contrast, tend to emphasize the strong similarities that humans have with the rest of nature. Can these differing ways of understanding human nature be reconciled? How might science help better articulate and place constraints on the way Christians talk of human uniqueness?

This conference will be hosted at Samford University by Beeson Divinity School and the Departments of Christian Ministry and Biblical and Religious Studies.
This event is made possible through the support of a grant from the John Templeton Foundation. The opinions expressed in this conference are those of the participants and do not necessarily reflect the views of the John Templeton Foundation.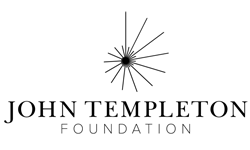 Angela Carpenter
Assistant Professor of Religion, Hope College
Marc Cortez
Professor of Theology, Wheaton College
Loren Haarsma
Associate Professor of Physics and Astronomy, Calvin University
Ken Keathley
Senior Professor of Theology and Jesse Hendley Chair of Theology, Southeastern Baptist Theological Seminary
Amy Peeler
Associate Professor of New Testament, Wheaton College
Jeffrey Schloss
T.B. Walker Chair & Distinguished Professor of Biology, Westmont College
Joshua Swamidass
Associate Professor of Laboratory and Genomic Medicine, Washington University
Phil Woodward
Assistant Professor of Philosophy, Valparaiso University, and Research Fellow, Henry Center for Theological Understanding