Overview
Named after the late Harold Brown, a theologian who worked at the intersection of theology, science, and culture, THE HAROLD O. J. BROWN AWARD FOR STUDENT SCHOLARSHIP is a paper competition for doctoral students engaged in interdisciplinary work in theological studies. With the generous support of the Templeton Religion Trust, the Henry Center welcomes submissions exploring the problems and prospects of affirming the Christian doctrine of creation in light of modern scientific research.
The Brown Award is conferred on the basis of the essay's display of literary craftsmanship, intellectual humility, competence in the handling of evidence, and the significance of its contribution to the current scholarly and ecclesial conversations. All students enrolled in an accredited PhD or ThD program are welcome to apply. The award recipient will receive a cash prize and guaranteed publication in the Trinity Journal.
Quick Facts
Papers Due May 1, 2018
$2,500 First Prize & Publication in Trinity Journal
$1,000 First Runner-up
$500 Second Runner-up
Year Two | 2017–2018
Affirming the Doctrine of Creation
in an Age of Science
The Classical Christian creeds begin with a confession about the doctrine of creation, declaring that God is "Creator of heaven and earth." Yet, within many evangelical and Protestant contexts, the doctrine has received scant theological and pastoral attention, having been subsumed under the more important (and supposedly separable) matters of redemption and sanctification. Evangelical theological reflection on the doctrine of creation has often so narrowly focused on questions of cosmological and biological origins that key elements of the doctrine have remained underdeveloped. Accordingly, year two of the Creation Project aims to recover a comprehensive doctrine of creation that attends to biblical and theological topics like creation ex nihilo, the primordial goodness of the created order, and nuanced accounts of divine action (among others) as essential areas of theological inquiry.
Year Two Topics of Inquiry
How should the historic Christian affirmation of the primeval goodness of the created order inform our understanding of the history of biological life on earth, particularly in light of apparent challenges arising from modern science?
Does the theory of evolution preclude the recognition of a teleological ordering within creation?
Is the classical Christian doctrine of creation compatible with contemporary multiverse theory?
What role should traditional accounts of divine freedom and the contingency of creation play in modern theology?
In what ways does the doctrine of creation intersect with other theological loci—such as the Trinity, election, scripture, and others—and how might attention to these intersections influence our doctrinal formulations?
What role should scientific evidence, theories, and arguments play in our interpretation of Scripture? How should Christians adjudicate between competing truth claims from these two fields?
What theological or scientific challenges does the doctrine of creatio ex nihilo face, and how might one respond to them? What is at stake theologically in this doctrine?
How did the Scriptural reading practices and interpretive strategies of the early church shape the development of the doctrine of creation?
What role should those practices have in our own biblical interpretation?
What epistemic significance, if any, should peer disagreement have on issues related to the doctrine of creation? What intellectual and theological virtues are necessary for progress in light of those disagreements?
Other Theme Years
2016-2017: Reading Genesis in an Age of Science
2018-2019: Reclaiming Theological Anthropology in an Age of Science
Criteria of a Successful Paper
Congruence with the theme of the year
Sophisticated understanding of the nuances of the wider theological and socio-cultural context
Clear articulation of the significance of his or her argument in relation to the current academic and ecclesial conversations
Display of literary craftsmanship and creativity
Sound understanding of classic and contemporary Christian positions, especially in light of modern scientific discoveries
Engagement with wider, interdisciplinary scholarship in relation to the argument at hand
Competence in the handling of relevant evidence
Academic scholarship of a publishable quality
Quick Facts
Papers Due May 1, 2018
$2,500 First Prize & Publication in Trinity Journal
$1,000 First Runner-up
$500 Second Runner-up
Submission Guidelines
All students who are enrolled in an accredited PhD/ThD program are welcome to apply.
Papers should be of superior, publishable quality in content, organization, argument, format, and literary craftsmanship.
Papers must conform to Trinity Journal's style guidelines.
No papers previously submitted to the competition, previously published, or papers concurrently submitted for publication elsewhere will be accepted.
Papers should be submitted with a title page, including name, title, abstract, and word count.
Up to two submissions per student will be considered for the competition.
Papers should not exceed 10,000 words. Papers exceeding this limit will not be accepted.
Students should submit their paper electronically in both MS Word and PDF formats.
All papers must be submitted no later than May 1, 2018. No late submissions will be accepted.
All papers will be assessed through a double-blind peer review process.
Publication of the first paper will take place in the Spring 2019 edition of the Trinity Journal.
Quick Facts
Papers Due May 1, 2018
$2,500 First Prize & Publication in Trinity Journal
$1,000 First Runner-up
$500 Second Runner-up
Style Guide
All submissions should be formatted in conformity with the Chicago Manual of Style (16th ed.) and The SBL Handbook of Style for Biblical Studies and Related Disciplines, (2nd ed.).
Use footnotes, not endnotes or parenthetical references (except for scriptural citations, which can be parenthetical)
Place all bibliographical data in footnotes. Footnotes should not be indented and should be single spaced.
Do not use p. for page numbers. Simply list the numbers.
Subsequent references to the same work can use an abbreviated form of author, title, and page number. If a reference to the same work follows immediately in sequence, use Ibid.
Quick Facts
Papers Due May 1, 2018
$2,500 First Prize & Publication in Trinity Journal
$1,000 First Runner-up
$500 Second Runner-up
Contact Us
If you have any questions or feedback about the Harold Brown Award for Student Scholarship, or would simply like to talk with someone in person, please do not hesitate to contact us.
847-317-8066
Quick Facts
Papers Due May 1, 2018
$2,500 First Prize & Publication in Trinity Journal
$1,000 First Runner-up
$500 Second Runner-up
Important Dates
May 1, 2018
Papers Due
June 1, 2018
Award Recipients Announced
This project is made possible through the support of a grant from Templeton Religion Trust.
Trinity Journal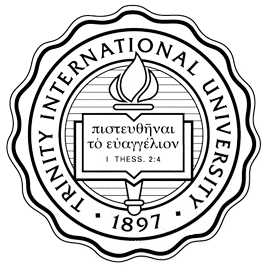 Since 1980, Trinity Journal has served scholarship and the church worldwide by making timely essays and reviews available to libraries, pastors, scholars, missionaries, and interested Christian lay people. Through a three year partnership with the Henry Center, the journal will publish the winning essay in the fall of the following academic year.