Christ on Campus Essays
---
Mark Yarhouse
A Christian Perspective on Sexual Identity
How do we view homosexuality in light of a Christian sexual ethic? Perhaps this will come as a surprise, but homosexuality is not the focal point of the Christian sexual ethic. Rather, same-sex behavior is one of many sexual acts that fall outside of the context of a life-union between a man and a woman, including pre-marital and extra-marital sex, pornography, and so on. Christianity begins with a broader sexual ethic that affirms the good of physical creation and the good of our inherent sexuality. This essay engages the intersection of religious and sexual identities and the much-debated topic of Christianity and homosexuality.
Danielle Sallade
Human Flourishing: Toward a Theology of Work and Rest
What keeps people from flourishing today? For many college students, busyness not only weighs them down, it causes high levels of anxiety, fear, and depression. But a flourishing life is a life that both goes well and is lived well. This essay offers students a way of hope when they recognize that they will only flourish when they live in right relationship to God, their environment, their neighbors, and themselves. Explore how you too can have a flourishing life.
Cornelius Plantinga
Sin: Not the Way It's Supposed to Be
Lots of North Americans use the word sin only on dessert menus and when telling an inside joke. If they hear the word used seriously, they might conclude that they are in the presence of a Puritan. There are few contexts left in which the word is said and heard straight. Even preachers often mumble when it comes to sin. Yet most people would widely agree that the world is broken—that things aren't the way they're supposed to be. This essay describes sin, its real effects on humanity, and how Christians can contribute to human flourishing.
William Lane Craig
Atheism: Five Arguments for God
It's perhaps something of a surprise that almost none of the so-called New Atheists (like Richard Dawkins) has anything to say about arguments for God's existence. Instead, they tend to focus on the social effects of religion and question whether religious belief is good for society. One might justifiably doubt that the social impact of an idea for good or ill is an adequate measure of its truth, especially when there are reasons being offered to think that the idea in question really is true. This essay presents five arguments for God's existence that interact with the arguments atheists make for their beliefs.
Chawkat Moucarry
A Christian Perspective on Islam
As monotheistic religions Christianity and Islam share significant common ground despite their theological disagreements. This common ground needs to be appreciated if our interaction with Islam is to be informed and fair. We can find a way forward by dispelling myths about both Islam and Christianity, seeking to understand Muslim beliefs and practices better, and engaging in charitable dialogue. This essay explores all of these areas, giving Christians insight into how to approach Islam today.
Craig L. Blomberg
Who Was Jesus of Nazareth?
Jesus of Nazareth has been the most influential person to walk this earth in human history. To this day, more than two billion people worldwide claim to be his followers, more than the number of adherents to any other religion or worldview. But just who was this individual and how can we glean reliable information about him? Explore the evidence for the historical Jesus and discover why Jesus of Nazareth matters.
Graham Cole
Do Christians Have a Worldview?
He took the blade. It was bright silver. He loved the way it glistened. It felt good in his hand. He cut deep into her chest again and again. He showed no emotion, no recognition of her humanity. She lay motionless, her life gone. He made no attempt to cover the body. Later that night over a beer he openly talked to a stranger in the bar about what he had done. The stranger felt ill….
What are we to make of this? Should someone have called 911? Should he have been arrested? Is this a Hannibal Lecter story? It all depends. To make sense of it, this narrative fragment needs placing in a larger picture or frame of reference. Frames of reference are keys to reading the world of our experience. Examine how to assess frames of references like postmodernism and discover what makes a worldview Christian.
Harold Netland
Jesus Christ and Religious Diversity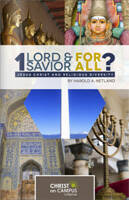 Until the modern era, Christians largely took it for granted that Christianity is the one true religion for all humankind. By the late twentieth century, however, there were growing numbers of those identifying themselves as Christians who called for a radical pluralism in which Christianity is just one among many possible ways of responding to the divine. Explore the idea that all the major religions are more or less equally true and how Christians can respond to religious diversity today.
Kirsten Birkett
Naturalism in a Biblical Worldview
Can science provide answers to the ultimate questions of life? How unbiased is the scientific endeavor? Does science have any limits? These and other questions arise from the popular modern acceptance of naturalism, a belief that only natural laws and forces work in the world and that the supernatural does not exist. This timely essay explores science and the naturalistic worldview from a Christian perspective, suggesting ways for Christians to engage with science today.
Christopher Ash
Christianity and Sexuality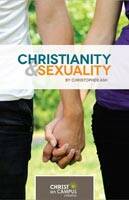 Why is sex so fascinating? That's one question. But why pay any attention to what Christians believe about sex? That's quite another. And yet the very fascination of sex points to a religious dimension. Sex and religion have always been hard to separate—from the gods and goddesses of the religions of the Ancient Near East onwards. This thought-provoking essay explores why sex is so fascinating, what God says about sex, and how Christians can respond to sex in our culture today.
Charles Hill
Who Chose the New Testament Documents?
"The fundamental irony of Christianity! The Bible, as we know it today, was collated by the pagan Roman emperor Constantine the Great." So says Teabing, a character in Dan Brown's The Da Vinci Code. While significantly flawed and historically fallacious, Dan Brown's myth is common in the popular imagination: the Christian bible was formed through the manipulation and power-plays of the fourth century institutional church. In this article, Charles Hill offers the faithful Christian a solid grounding for understanding the origins and formation of the Christian scriptures that we call the New Testament. Beyond power-players or mere functionality, the early church recognized the Word of God as divinely and providentially intended, and their own place in the process as receiving, or inheriting, what God had willed to bring about.
Forthcoming
Does the World Have a Future?
The Intolerance of Tolerance (D. A. Carson)
The Thoughtful Christian (David Dockery)