A biblical, evangelical, and contextual approach to multicultural learning environments
---
Globalizing Theological Education
In what ways are teaching and learning in classrooms at Trinity affected by the presence of international students? What challenges does their presence present to their professors, to their American students and to the internationals themselves? What benefits accrue, as a result, to all parties involved? How can all parties maximize the benefits of learning in multinational classrooms? What resources would help faculty, not only at Trinity but in theological schools around the world, to more effectively teach and manage such learning environments? Are there practices that would stimulate a more culturally sensitive way of teaching and learning theology, thus helping to advance the interests of the Gospel and of the Kingdom of God in today's globalized world?
These are some of the questions that motivated this project. Through a series of workshops involving faculty, students, and administrators, both at Trinity and in other like-minded theological institutions, a multi-ethnic research team composed of a professor and three doctoral students from Trinity seek to explore the development of pedagogical implementations that can enable a biblical, evangelical, and contextual approach for teaching and learning in multicultural and international learning environments.
Educational studies have begun to address the challenges of globalization for education; few have addressed actual classroom implications.
Learn More

"Theological education in the United States has no future if it does not take the cultural diversity of the world seriously," says Tite Tiénou, Dean of TEDS.
Learn More

Led by Dr. Miriam Charter with the assistance of three PhD students in the Educational Studies program at TEDS.
Learn More

Through the labor and investment of the initial conversation, several projects and dissertations are beginning to bear fruit.
Learn More
---
Faculty Grant
Miriam Charter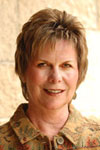 Miriam Charter was a member of the TEDS faculty from 2006-2012, where she was the Program Director of the PhD/EDS program and Associate Professor of Educational Studies. Dr. Charter also has over a decade of missionary and pastoral experience, working in intercultural and international contexts.