Overview
The John Stott Award for Pastoral Engagement is a $15,000 congregational grant that provides the opportunity for churches to grow in their understanding, teaching, and proclamation of the Christian doctrine of creation.
The program includes a congregational focus group that meets in the fall, a mid-term consultation in January, and a sermon series on the doctrine of creation in the spring. Through this program the recipients of the Stott Award are provided with resources and support to navigate the difficult terrain surrounding the doctrine of creation in a way that is intellectually rigorous, biblically faithful, and scientifically informed.
Quick Facts
Applications due May 1
6 pastors & congregations awarded annually
Year-long church support
$5,000 pastoral stipend
$10,000 congregational grant
Stott Program
The Stott Award is designed to support your church's effort to think carefully, openly, and constructively about the doctrine of creation in an age of science.
We want pastors and theologians to do the same and to do it together, and we want to walk with your pastor and your congregation to promote a biblically faithful and scientifically informed doctrine of creation.
So, here's how it works:
Congregational Focus Group (Fall 2019)
The program begins in your own congregation with a self-selected Focus Group. This group will be pastorally led and consist of 6–12 members of the congregation. Ideally, several of the members will be practical (e.g., MD, engineer) or theoretical (e.g., professor, geologist) scientists, and the group will represent a spectrum of views (e.g., from young earth to evolutionary creationist). The goal of the focus group is twofold: (1) to create a context for growth in knowledge and a safe environment for constructive dialogue; and, (2) to provide pastors an opportunity for pastoral discernment.

---
Mid-Term Consultation (January 2020)
Following the Congregational Focus Group, the six pastors and a member of each Focus Group will gather on Trinity's campus, along with the Stott Award committee and select other Creation Project participants, for a Mid-term Consultation. This consultation builds upon the discussions begun at a congregational level and prepares pastors for the wider congregational activities in the Spring. This two-day event will include a host of activities, including short lectures, book discussions, preaching workshops, and more.

---
Congregational Engagement (Spring 2020)
Following the Focus Group and the Mid-term Consultation, each pastor and congregation will be responsible for preaching a sermon series in their church in conjunction with some church-wide educational format (e.g. Sunday school class, small group study, etc.). Everything builds to this moment, as pastors lead their congregations through faithful proclamation of the Word of God.

Quick Facts
Applications due May 1
6 pastors & congregations awarded annually
Year-long church support
$5,000 pastoral stipend
$10,000 congregational grant
2019–20 THEME: "GOD SAID . . . AND IT WAS SO": DIVINE ACTION, CONTINGENCY, AND MODERN SCIENCE
Each year of the Creation Project focuses on a distinct aspect of the doctrine of creation. These themes provide the general parameters for the intended focus of the Stott Award, as well as the other programs of the Creation Project.
"God said . . . and it was so": Divine Action, Contingency, and Modern Science
The whole of the Christian tradition has affirmed that God freely acts in the world; that he created and continually sustains it, that it is subject to his providential care and miraculous intervention—and most importantly, that God acted decisively in the incarnation, death, and resurrection of Christ. Yet, in spite of this commonly held belief, there is no clear consensus among evangelicals— theologians and scientists alike—about what it means to affirm that God act in the world. This simple affirmation is taken by some to either support or rule out various scientific proposals. More often, the affirmation is taken for granted, and the implications of affirming divine action for our theological and scientific beliefs goes unexplored. This year of the Creation Project explores how these classical affirmations bear on issues and questions raised by the natural sciences.
Future Years
2020–2021: 'God Saw That It Was Good': Uniting the Natural and Moral Orders
Discussion on the doctrine of creation has commonly centered on specific empirical questions in Genesis (e.g., age of the earth, diversity of animals, physical continuity of species). So much so that the author's recurring refrain, "God saw that it was good," is often overlooked. The goodness of creation is a central assertion of Genesis 1 and the whole of Scripture. On the one hand, it is directly tied to the goodness of God; on the other hand, it is set against sin and evil. But what does it mean to call creation good? Can the moral claim of goodness say anything about the natural order? Might it challenge the seemingly artificial dichotomy that our age has set up between the "natural" and "moral" order? And, if so, what alternative might we find for re-uniting these currently divided "orders"? Year two will bring biblical and theological considerations into constructive dialogue with insights from disciplines such as social and moral psychology, biology, sociology, and cognitive science.
---
2021–2022: 'God Saw That It Was Very Good': Reconsidering Theological Anthropology
Throughout the biblical witness, humanity is consistently depicted as occupying a unique location within the rest of creation. Humanity was created "a little lower than the angels," as the Psalmist puts it, yet "crowned with glory and honor." In Genesis humanity alone is said to be "very good," made in the image and likeness of God, and given dominion over the rest of creation. These depictions ground the Christian understanding of humanity's place in the cosmos. What the Bible takes for granted is a point of debate in modern, scientific thought and a focal point in the science-theology discussions. Difference between humanity and other animals has been replaced with an emphasis on similarities. To what extent are humans unique within the created cosmos? What is consciousness—is it reducible to complex physical properties? Is human capacity for language qualitatively distinct from the communicative abilities of other animals? Year three revisits these questions about the place of humanity in God's created order.
---
Past Years
2016–2017: Reading Genesis in an Age of Science
2017–2018: Affirming the Doctrine of Creation in an Age of Science
2018–2019: Reclaiming Theological Anthropology in an Age of Science
Quick Facts
Applications due May 1
6 pastors & congregations awarded annually
Year-long church support
$5,000 pastoral stipend
$10,000 congregational grant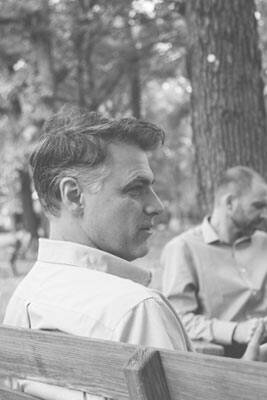 Eligibility Requirements
All applicants must meet the following criteria in order to qualify for the Stott Award:
Full-time minister in a church context.
Regular preaching opportunity and commitment from your church to complete the project in its entirety.
While a team of pastors and lay leaders may preach in the sermon series, no more than two pastors may apply for the grant, and at least 75% of the focus group must consist in congregational members not involved in full-time ministry.
Pastors may apply for multiple years, but preference will be given to new churches.
Quick Facts
Applications due May 1
6 pastors & congregations awarded annually
Year-long church support
$5,000 pastoral stipend
$10,000 congregational grant
Criteria for Success
Applications will be assessed according the following criteria.
Demonstrates:
A high view of Scripture, understood as divine revelation
Sound exegetical and theological decision-making
Pastoral discernment in assessing and responding to congregational and cultural pressures
A high view of the doctrine of creation, including but not limited to issues related to modern science*
A posture of intellectual openness and humility to scientific discovery
Congruence with the theme topic of the year
* Frequently, "doctrine of creation" is understood to refer to a rather narrow set of issues: age of the earth, number of days of creation, literal vs. metaphorical, etc. Here, the term is used more broadly and with increased attention to the sets of issues, ideas, and questions that Scripture itself invokes in relation to the doctrine (e.g., goodness, order).
Quick Facts
Applications due May 1
6 pastors & congregations awarded annually
Year-long church support
$5,000 pastoral stipend
$10,000 congregational grant
Initial Proposal Due by May 1
The initial application will include:

1. Letter of Inquiry
A letter of inquiry describing your interest in the Stott Award, with special attention to your understanding (even if only provisional) of the role of science and scientists in the life of the church. Things to consider in your letter: (1) why your congregation might be a good fit (e.g., relation to various scientific communities in the area; large scientific block in congregation; simmering divisions among congregants); (2) what you hope to accomplish with the Stott Award (e.g., pastoral confidence; theological understanding; congregational healing); (3) previous engagement that you or your congregation had with these sorts of conversations (e.g., divisions on elder board; conference on the doctrine of creation that spawned new pastoral direction); (4) your understanding of the theme topic of the year, how its relevant for pastoral ministry, and the kinds of questions that you would like to explore (see pp.12-13); and (5) any specific plans about how you might use Stott funding. Also be sure to consider the "Criteria of a Successful Proposal" in drafting your letter.
---
2. Curriculum Vitae or Resume
Each of the pastors applying should include a current version of their curriculum vitae or resume.
---
3. Statement of Commitment
A pastor may not apply for this award without the support and permission of the church leadership. In applying for the award, therefore, it is assumed that the pastor's church has been notified of this award and is supportive of their involvement in it.
Full Proposal Due by August 1
The full application will include:

1. Focus Group Plan
Statement on the makeup and plan of your Focus Group, including a brief description of each group member (e.g., areas of expertise, responsibilities and roles in the church, relative positions on the topic under consideration); intended books to discuss (besides those pre-assigned); and intended format and meeting frequency of the group. This is not intended to be a class—please don't make it too difficult.
---
2. Proposed Sermon Series
Series proposal should include (i) a brief summary and rationale, (ii) series title, texts, and sermon titles, and (iii) a preliminary bibliography/works cited. The series should contain 3–5 sermons, and it should demonstrate both biblical and theological competence and interest in and engagement with modern science.
---
3. Proposed Budget of Church Funds
Budget proposal should include a description, budget amount, and brief rationale for the various uses of the $10,000 congregational grant. Possible ways to use the money include food and supplies for Focus Group meetings, honoraria for visiting speakers/preachers, funding community events, etc. Funds should be used in ways consistent with your church context.
Quick Facts
Applications due May 1
6 pastors & congregations awarded annually
Year-long church support
$5,000 pastoral stipend
$10,000 congregational grant
Contact Us
If you have any questions or feedback about the Stott Award for Pastoral Engagement, or would simply like to talk with someone in person, please do not hesitate to contact us.
847-317-8066
Quick Facts
Applications due May 1
6 pastors & congregations awarded annually
Year-long church support
$5,000 pastoral stipend
$10,000 congregational grant
Important Dates
May 1, 2019
Initial Proposal Due
August 1, 2019
Full Proposal Due
August 15, 2019
Award Recipients Announced
Fall 2019
Congregational Focus Group
January, 2020
Mid-Term Consultation
Spring 2020
Congregational Engagement
May 1, 2020
Sermon Series and Final Reports due
This project is made possible through the support of a grant from the John Templeton Foundation.
The opinions expressed throughout this project do not necessarily reflect the views of the foundation.
Featured Recipient

Rev. Greg Snyder
2016-2017 Recipient
Synder is the Rector of St. John's Episcopal Church, where he has served for more than 10 years. He is a graduate of Trinity School for Ministry and also holds a Doctor of Phil. in Geochemistry. Prior to his call to ministry, Snyder was a Research Prof. of Planetary Geology and Geochemistry.