Dr. Nicholas Wolterstorff, Yale University
October 1-7
The God we Worship: A Liturgical Theology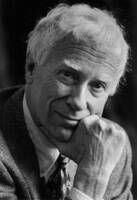 Christian theology comes in many different configurations. In these lectures, Nicholas Wolterstorff will make explicit the understanding of God that is implicit in Christian liturgy, then articulate that understanding. In preparation for constructive project, Wolterstorff will discuss the nature of liturgy in general, and of Christian liturgy in particular, and explain what it is to make explicit what is implicit.
Lectures
Lecture 1: The Project: Liturgical Theology | VIEW RESOURCE
Lecture 2: God as Worthy of Worship | VIEW RESOURCE
Lecture 3: God as One Who Listens and Speaks | VIEW RESOURCE
Lecture 4: God as Listener
Lecture 5: What are We Saying When We Say that God Listens?
Lecture 6: God as One Who Hears Favorably
Lecture 7: God as One Who Speaks
Lecture 8: The Understanding of God Implicit in the Eucharist