GENERAL
The Dabar Conference is a by-invitation event gathering 60+ evangelicals together from different disciplines, denominations, and institutions with the goal of orienting evangelical theologians to the relevant recent work in the natural sciences and promoting scholarship in the field of the doctrine of creation.
In the sensationalized, polarizing, and vocationally hazardous terrain of North American culture, honest, well informed, humble, and open conversation on the doctrine of creation is very important. The Dabar (Heb. "word") Conference aims to be just such a venue.
Quick Facts
By-Invitation Conference
Located on TEDS Campus
Conference & Lodging Covered
June 10–13
10+ disciplines represented
THEME TOPIC
"God saw that it was good"
Uniting the Natural and Moral Order
Discussion on the doctrine of creation has commonly centered on specific empirical questions in Genesis (e.g., age of the earth, number of days, diversity of animals, physical continuity of species). So much so that the author's recurring refrain, "God saw that it was good," is often overlooked. The goodness of creation is a central assertion of Genesis 1 and the whole of Scripture. On the one hand, it is directly tied to the goodness of God; on the other, it is set against sin and evil. But what does it mean to call creation good? Can the moral claim of goodness say anything about the natural order? Might it challenge the seemingly artificial dichotomy that our age has set up between the "natural" and "moral" order? And, if so, what alternative might we find for re-uniting these currently divided "orders"? This year will bring biblical and theological considerations into constructive dialogue with insights from disciplines such as social and moral psychology and biology to address the Christian conviction of creation's goodness.
Past Years
Reading Genesis in an Age of Science (2016)
Affirming the Doctrine of Creation in an Age of Science (2017)
Reclaiming Theological Anthropology in an Age of Science (2018)
Divine Action, Contingency, and Modern Science (2019)
Quick Facts
By-Invitation Conference
Located on TEDS Campus
Conference & Lodging Covered
June 10–13
10+ disciplines represented
PRESENTERS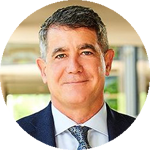 Michael Murray
Franklin & Marshall College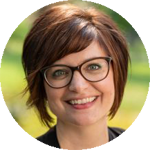 Michelle Knight
Trinity Evangelical Divinity School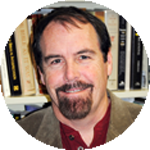 Paul Blowers
Emmanuel Christian Seminary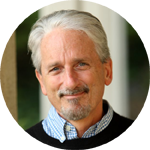 Jeff Schloss
Westmont College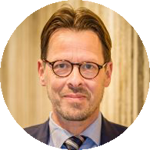 Gijsbert van den Brink
Vrije Universiteit Amsterdam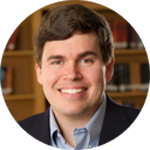 Christian Miller
Wake Forest University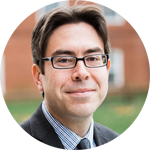 Matthew Croasmun
Yale University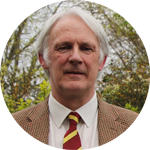 Stephen Williams
Union University
Respondents
Han-Luen Kantzer Komline, Hans Madueme, Kirsten Birkett, Max Lee, Amy Peeler, Jules Martinez
SCHEDULE
As a "working" conference, papers will be circulated before the conference, and all participants are expected to have read and reflected upon them in advance of the conference.
The conference will largely consist in interdisciplinary discussions of pre-circulated essays with the bulk of each session dedicated to discussion and interaction. Please come prepared to discuss the papers.
Wednesday
4:00pm Conference check-in begins
6:00pm Evening Banquet
Evening Keynote address: Michael Murray
---
Thursday
7:30 Breakfast begins
9:00am Michelle Knight, "A Biblical Theology of Goodness"
Respondents: Daniel Treier, Jeff Hardin
10:45am Paul Blowers, "Metaphysical and Moral Foundations of the Goodness of Creation in the Christian Tradition"
Respondents: Han-Luen Kantzer Komline, Sean McDonough
12:15 Lunch
1:45pm Jeff Schloss, "A Telos of Beneficence? Bioscience and the Levels of Goodness in Creation"
Respondents: Crystal Ho Pao, Lydia Jaeger
3:30pm Disciplinary Discussions
5:30pm Dinner
---
Friday
7:30am Breakfast begins
9:00am Jitse Vandermeer, "The Status of Disease, Predation, Pain, Suffering, and Death in Biology"
Respondents: Marcus Ross, Kevin Kinghorn
10:45am Giksbert van den Brink, "Biological Evolution, Biblical Anthropology, and Human Death"
Respondents: Hans Madueme, William Lane Craig
12:15 Lunch
1:45pm Christian Miller, "Original Sin at the Intersection of Philosophy, Theology, and Psychology"
Respondents: Kirsten Birkett, Max Lee
3:30pm Disciplinary Discussions
5:30pm Dinner
---
Saturday
7:30am Breakfast begins
9:00am Matthew Croasmun, "The Emergence of Sin"
Respondents: Amy Peeler, Jules Martinez
10:45 Stephen Williams, Interdisciplinary Reflections
12:15 Lunch
Papers
All papers will be posted on or around May 15. The page is password protected for the Dabar participants only. If you believe that you should have access to the papers, but don't know the password, please email [email protected]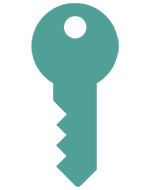 Download papers
TRAVEL
The conference will begin at 4:00pm on Wednesday, June 10, and conclude at 1:00pm on Saturday, June 13.
Conference expenses, including travel, lodging, and meals, is provided for all participants. Below is further information about lodging, travel arrangements, and reimbursement specifications.
Venue
The Dabar Conference will take place in the Waybright Conference Center, on the campus of Trinity International University (Deerfield, Illinois), from June 10–13, 2020.
---
Lodging
Lodging will be arranged for conference participants at LaQuinta Inn & Suites in Bannockburn. The hotel is directly across the street from Trinity and is an easy walk to Trinity's Waybright Center for conference activities. If needed, conference staff will request an early check-in or check-out, but we cannot guarantee that the hotel will be able to accommodate all requests. Also, if a guest is traveling with you, he or she can stay in your room at the hotel free of charge. Participants also have the option of registering their spouse/guest for the conference with their personal registration (fee may apply). Please note: lodging will be provided June 10-13 (and up to one additional day on both ends of the conference for international guests).
Lodging provided
LaQuinta check-in: 3:00pm
LaQuinta check-out: 12:00pm
---
Airport Information
Please book your own flights. The Henry Center will reimburse conference participants for standard, economy flights to Chicago. Before you book your flight, please note the following:
• Please be sure to fly into O'Hare International Airport (ORD), not MDW. O'Hare is less than 30 minutes south of Trinity's campus.
• Please save an electronic copy of your flight receipt or confirmation. This will be submitted with your Dabar Conference registration for reimbursement and/or airport transfer arrangements.
• Airport transportation to and from the hotel/conference will be arranged for you by Henry Center staff. Further information about transportation to and from O'Hare will be sent to you in the weeks prior to the conference.
• Please note: Other incidentals, such as meals at the airport, transportation to departing airports, personal rental cars (for those flying), and airport parking are not expenses the Henry Center can reimburse.
---
Driving Information
The event will be located in the Waybright Center at Trinity International University. Trinity's address is located at 2065 Half Day Road in Deerfield, IL. Please note the following:
Mileage driven to the conference will be submitted through the Dabar registration link for reimbursement.
Once you arrive, you can park either at LaQuinta Inn & Suites or at designated conference parking near Trinity's main campus entrance on Half Day Road.
Quick Facts
Lodging provided
Fly to ORD
Book flights before registering
Business-casual
EXHIBITION AREA
The Creation Project is about fostering a collaborative, interdisciplinary conversation from within the theological disciplines and informed by the state of modern scientific inquiry, providing clear and public guidance for the evangelical church.
One way that we'd like to represent this collaborative spirit is by hosting an exhibition area at the conference, which provides a space for the many organizations represented by our participants to present the work that they're doing. Please note: This is not the usual exhibition area. There won't be representatives "working" their tables. Rather, the tables represent the participants themselves and the organizations that they're affiliated with. This means both that the focus is much more informational than promotional and that the people affiliated with the tables will simply be part of the event (rather than tied to the exhibition area).
If you think that your organization might be a good fit for the exhibit area, or if you're interested in learning more about the exhibit area, please contact Heather Cordero ([email protected]).
Participating Organizations
Baker Academic, BioLogos, Center for Bioethics and Human Dignity, IVP Academic, Reasons to Believe, Zondervan Academic
---
Quick Facts
Register Organization

 Free for organizations of invited participants


 $200 for other organizations


Setup begins at 2pm on 6/10


Open throughout the conference
CONTACT US
If you have any questions or feedback about the Dabar Conference, or would simply like to talk with someone in person, please do not hesitate to contact us.
847-317-8066
If your inquiry is specifically related either to conference logistics or to the exhibition area, please email Heather Cordero at [email protected]
Quick Facts
By-Invitation Conference
Located on TEDS Campus
Conference & Lodging Covered
June 10–13
10+ disciplines represented
This project is made possible through the support of a grant from the John Templeton Foundation. 
The opinions expressed throughout this project do not necessarily reflect the views of the John Templeton Foundation. 
2018 Conference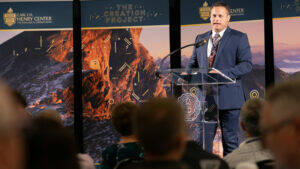 Tom McCall
Adam, Eve, and the Rest of Us: Contemporary Discussions of Original Sin
In this talk, Tom McCall offers an overview of the theological landscape in discussions of the historical Adam and the doctrine of original sin. After briefly summarizing some important . . .