GENERAL
The Dabar Conference is a by-invitation event gathering 60+ evangelicals together from different disciplines, denominations, and institutions with the goal of orienting evangelical theologians to the relevant recent work in the natural sciences and promoting scholarship in the field of the doctrine of creation.
In the sensationalized, polarizing, and vocationally hazardous terrain of North American culture, honest, well informed, humble, and open conversation on the doctrine of creation is very important. The Dabar (Heb. "word") Conference aims to be just such a venue.
Quick Facts
By-Invitation Conference
In-Person Event
May 18–21
10+ disciplines represented
THEME TOPIC
"In the image of God he created them"
Theological and Scientific Explorations in Human Personhood
Few phrases in the Bible have stood as persistently at the head of theological reflection as "the image of God"—both as created and fallen "in Adam" and made anew "in Christ." For generations, this shorthand expression has guided the church's reflections on the question of what it means to be human. Meanwhile, old readings of Genesis aren't as stable as they used to be. Beyond exegetical quibbles, some of these discussions reveal a more profound uncertainty about one of the most intimate and fundamental questions that we can ask: who and what are we? Specifically, the 2022 Dabar conference will explore what it means to be a person, and we'll do so in light of the Christian logic of redemption—created, fallen, and redeemed.
Past Years
Reading Genesis in an Age of Science (2016)
Affirming the Doctrine of Creation in an Age of Science (2017)
Reclaiming Theological Anthropology in an Age of Science (2018)
Divine Action, Contingency, and Modern Science (2019)
Uniting the Natural and Moral Order (2021)
Quick Facts
By-Invitation Conference
In-Person Event
May 18–21
10+ disciplines represented
PARTICIPANTS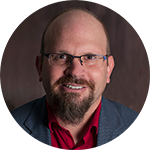 J. Todd Billings
Western Theological Seminary
S. Joshua Swamidass
Washington University in St. Louis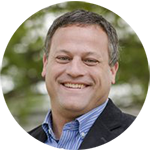 Thomas H. McCall
Asbury Theological Seminary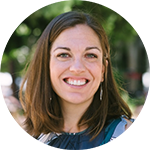 Erin Smith
California Baptist University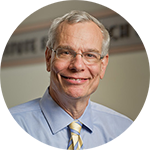 John C. Cavadini
University of Notre Dame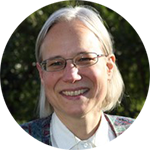 Lydia Jaeger
Institut Biblique de Nogent-sur-Marne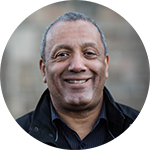 John Swinton
University of Aberdeen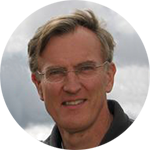 Alan Torrance
University of St Andrews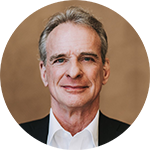 William Lane Craig
Houston Baptist University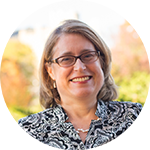 Christina Bieber Lake
Wheaton College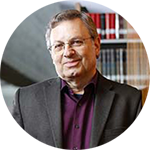 J. Richard Middleton
Northeastern Seminary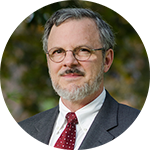 Kevin J. Vanhoozer
Trinity Evangelical Divinity School
---

SCHEDULE
As a "working" conference, papers will be circulated before the conference, and all participants are expected to have read and reflected upon them in advance of the conference.
The conference will largely consist in interdisciplinary discussions of pre-circulated essays with the bulk of each session dedicated to discussion and interaction. Please come prepared to discuss the papers. (Note: all times listed are Central Daylight Time, UTC -5.) This schedule is subject to change.
---
Wednesday: Pre-conference
12:00pm-4:00pm William Lane Craig and Josh Swamidass, Pre-conference Workshop
"Searching for Adam and Eve: Retrospective and Prospective"
William Lane Craig and S. Joshua Swamidass provide a synopsis of their respective models, as well as what they've learned following the reception and interaction of their works. Following each lecture, there will also be plenty of room for dialogue and interaction.

---
Wednesday: Opening Evening
4:00pm Registration
6:00pm Banquet
7:00pm Kevin Vanhoozer, "The Human Person: A Grammatical Subject"
---
Thursday: Persons Created
8:30am J. Richard Middleton, "The Imago Dei and the Coming of the Shekinah: A Narrative-Sacramental Theology of Being Human"
Respondents: Beth Felker Jones, Michelle Knight
Moderator: Richard Averbeck
10:15am Alan Torrance, "Personhood, Divine and Human"
Respondents: Wesley Hill, Gijsbert van den Brink
Moderator: Kevin Vanhoozer
11:45am Lunch Break
1:15pm Erin Smith, "The Science of Relationality and What It Reveals About Personhood"
Respondents: Amy Peeler, Philip Woodward
Moderator: Stephen Greggo
3:00pm Discussion Groups
5:30pm Dinner
---
Friday: Persons Corrupted
8:30am John C. Cavadini, "An Augustinian Account of Sin"
Respondents: Jesse Couenhoven, Devin Gouvea
Moderator: Tom McCall
10:15am John Swinton, "Can A Pill Do What the Holy Spirit Could Not?: Psychiatric Medication, Personhood and Living Faithfully with Mental Health Challenges"
Respondents: Andrew Kim, William Struthers
Moderator: Gijsbert van den Brink
11:45 Lunch Break
1:15pm Christina Bieber Lake, "By the Renewing of Your Imaginations: Storytelling, Hope, and Beatitude"
Respondents: James Arcadi, C. John Collins
Moderator: Michelle Knight
3:00pm Discussion Groups
5:30pm Dinner
7:00pm Social Hour
---
Saturday: Persons Redeemed
9:00am J. Todd Billings, "On Healing, Hope, and Salvation"
Respondents: Liz Hall, Max Lee
Moderator: Geoffrey Fulkerson
10:45am Lydia Jaeger and Thomas McCall, Interdisciplinary Reflections
Moderator: Geoffrey Fulkerson
12:30 Lunch
Papers
All papers will be posted on or around May 15. The page is password protected for the Dabar participants only. If you believe that you should have access to the papers, but don't know the password, please email [email protected]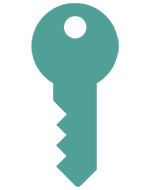 Download papers
CONTACT US
If you have any questions or feedback about the Dabar Conference, or would simply like to talk with someone in person, please do not hesitate to contact us.
847-317-8066
If your inquiry is specifically related either to conference logistics or to registration, please email Heather Cordero at [email protected]
Quick Facts
By-Invitation Conference
In-Person Event
May 18–21
10+ disciplines represented
This project is made possible through the support of a grant from the John Templeton Foundation. 
The opinions expressed throughout this project do not necessarily reflect the views of the John Templeton Foundation. 
2018 Conference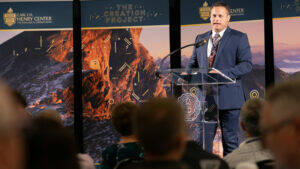 Tom McCall
Adam, Eve, and the Rest of Us: Contemporary Discussions of Original Sin
In this talk, Tom McCall offers an overview of the theological landscape in discussions of the historical Adam and the doctrine of original sin. After briefly summarizing some important . . .