GENERAL
The Dabar Conference is a by-invitation event gathering 60+ evangelicals together from different disciplines, denominations, and institutions with the goal of orienting evangelical theologians to the relevant recent work in the natural sciences and promoting scholarship in the field of the doctrine of creation.
In the sensationalized, polarizing, and vocationally hazardous terrain of North American culture, honest, well informed, humble, and open conversation on the doctrine of creation is very important. The Dabar (Heb. "word") Conference aims to be just such a venue.
Quick Facts
By-Invitation Conference
Virtual Event
June 10–12
10+ disciplines represented
THEME TOPIC
"God saw that it was good"
Uniting the Natural and Moral Order
Discussion on the doctrine of creation has commonly centered on specific empirical questions in Genesis (e.g., age of the earth, number of days, diversity of animals, physical continuity of species). So much so that the author's recurring refrain, "God saw that it was good," is often overlooked. The goodness of creation is a central assertion of Genesis 1 and the whole of Scripture. On the one hand, it is directly tied to the goodness of God; on the other, it is set against sin and evil. But what does it mean to call creation good? Can the moral claim of goodness say anything about the natural order? Might it challenge the seemingly artificial dichotomy that our age has set up between the "natural" and "moral" order? And, if so, what alternative might we find for re-uniting these currently divided "orders"? This year will bring biblical and theological considerations into constructive dialogue with insights from disciplines such as social and moral psychology and biology to address the Christian conviction of creation's goodness.
Past Years
Reading Genesis in an Age of Science (2016)
Affirming the Doctrine of Creation in an Age of Science (2017)
Reclaiming Theological Anthropology in an Age of Science (2018)
Divine Action, Contingency, and Modern Science (2019)
Quick Facts
By-Invitation Conference
Virtual Event
June 10–12
10+ disciplines represented
PARTICIPANTS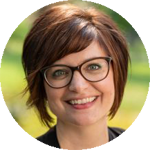 Michelle E. Knight
Trinity Evangelical Divinity School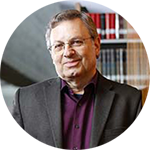 J. Richard Middleton
Northeastern Seminary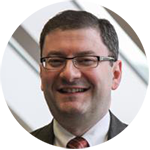 Daniel J. Treier
Wheaton College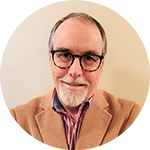 Paul M. Blowers
Emmanuel Christian Seminary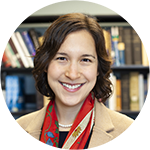 Han-luen Kantzer Komline
Western Theological Seminary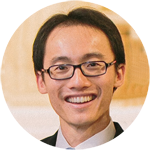 Nicholas Teh
University of Notre Dame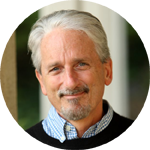 Jeff Schloss
Westmont College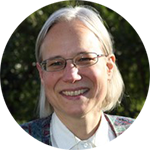 Lydia Jaeger
Institut Biblique de Nogent-sur-Marne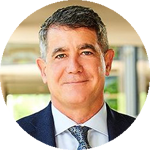 Michael Murray
Franklin and Marshall College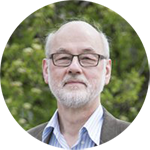 Jitse M. van der Meer
Redeemer University College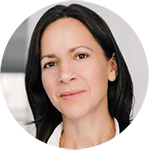 Lydia S. Dugdale
Columbia University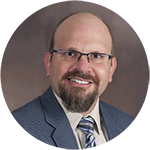 J. Todd Billings
Western Theological Seminary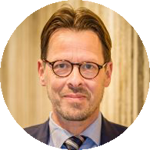 Gijsbert van den Brink
Vrije Universiteit Amsterdam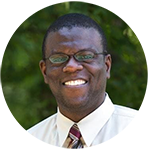 Hans Madueme
Covenant College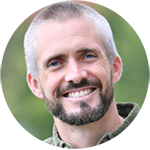 Alan C. Love
University of Minnesota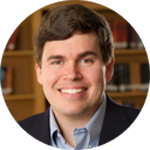 Christian B. Miller
Wake Forest University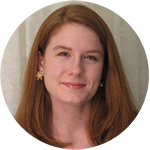 Devin Y. Gouvêa
College of the Holy Cross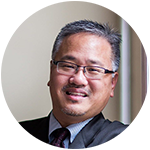 Max Lee
North Park Theological Seminary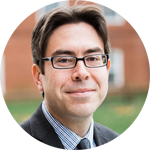 Matthew Croasmun
Yale University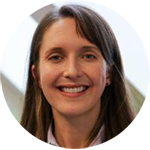 Amy Peeler
Wheaton College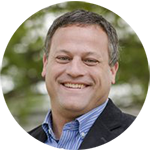 Thomas H. McCall
Asbury University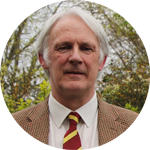 Stephen N. Williams
Union University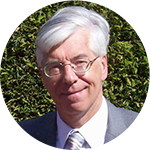 Denis Alexander
Faraday Institute for Science & Religion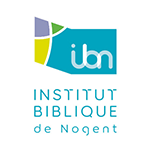 Institut Biblique de Nogent
Nogent-sur-Marne, France
SCHEDULE
As a "working" conference, papers will be circulated before the conference, and all participants are expected to have read and reflected upon them in advance of the conference.
The conference will largely consist in interdisciplinary discussions of pre-circulated essays with the bulk of each session dedicated to discussion and interaction. Please come prepared to discuss the papers. (Note: all times listed are Central Daylight Time.)
---
Thursday
8:30am Pre-Conference Welcome
9:00am Michelle E. Knight, "God Saw That It Was Tov: Divine Assessment and the Goodness of Creation"
Respondents: J. Richard Middleton, Daniel J. Treier
Moderator: Geoffrey H. Fulkerson
10:45am Paul M. Blowers, "The Dialectics of 'Natural' Beauty in Greek Patristic Thought"
Respondents: Han-luen Kantzer Komline, Nicholas Teh
Moderator: Kevin J. Vanhoozer
12:15 Lunch Break
1:15pm Jeff Schloss, "A Telos of Beneficence? Bioscience and the Levels of Goodness in Creation"
Respondents: Lydia Jaeger, Michael Murray
Moderator: Mary VandenBerg
3:00pm Discussion Groups
---
Friday
9:00am Jitse M. van der Meer, "The Status of Disease, Predation, Pain, Suffering, and Death in Biology"
Respondents: Lydia S. Dugdale, J. Todd Billings
Moderator: Michael J. Murray
10:45am Matthew Croasmun, "Sin in Romans: A Case Study in the Intersection of Natural and Moral Theology"
Respondents: Amy Peeler, Thomas H. McCall
Moderator: Joshua W. Jipp
12:15 Lunch Break
1:15pm Christian B. Miller, "Is the Doctrine of Original Sin Empirically Supported?"
Respondents: Devin Y. Gouvea, Max Lee
Moderator: Thomas H. McCall
3:00pm Discussion Groups
---
Saturday
9:00am Gijsbert van den Brink, "Biological Evolution, Biblical Anthropology, and Human Death"
Respondents: Hans Madueme, Alan C. Love
Moderator: Lydia Jaeger
10:45 Stephen N. Williams and Denis Alexander, Interdisciplinary Reflections
Papers
All papers will be posted on or around May 15. The page is password protected for the Dabar participants only. If you believe that you should have access to the papers, but don't know the password, please email [email protected]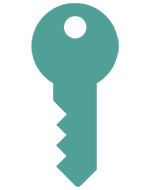 Download papers
EXIT SURVEY
We are eager to learn more about your thoughts and experiences from this conference. To that end, we have put together a short survey designed to evaluate the conference sessions and help us understand the theological positions of conference attendees. Your participation in this survey is extremely important for our assessment of the conference and future planning. Please be as honest as possible about your own beliefs and attitudes. All answers are completely confidential. This exit survey is required in order to receive your $250 participation honorarium. The deadline for completion of the survey is June 26, 2021.
CONTACT US
If you have any questions or feedback about the Dabar Conference, or would simply like to talk with someone in person, please do not hesitate to contact us.
847-317-8066
If your inquiry is specifically related either to conference logistics or to registration, please email Heather Cordero at [email protected]
Quick Facts
By-Invitation Conference
Virtual Event
June 10–12
10+ disciplines represented
This project is made possible through the support of a grant from the John Templeton Foundation. 
The opinions expressed throughout this project do not necessarily reflect the views of the John Templeton Foundation. 
2018 Conference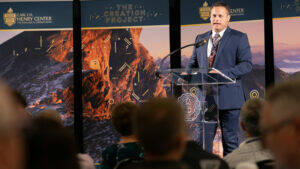 Tom McCall
Adam, Eve, and the Rest of Us: Contemporary Discussions of Original Sin
In this talk, Tom McCall offers an overview of the theological landscape in discussions of the historical Adam and the doctrine of original sin. After briefly summarizing some important . . .