---
Scripture & Ministry Lectures
Theology and ministry often seem like disparate endeavors, even though they share many of the same overarching goals. As this series' title suggests, these lectures feature distinguished Christian speakers working at the intersection of theology and practical ministry. This program aims to bring these two disciplines together, simultaneously drawing ministers and scholars into community with each other.
All Scripture & Ministry Lectures are free and open to the public. They are also live-streamed at portal.stretchinternet.com/tiuadmin/.
Moderators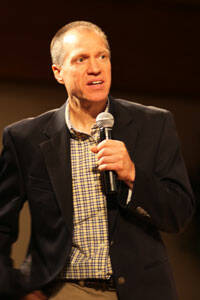 Gregory Strand
Greg Strand is the Director of Biblical Theology and Credentialing for the EFCA at the national office. He is also a member of the Henry Center board. Before joining the EFCA national office, Greg served in local church ministry in a variety of capacities (youth pastor, associate pastor of adult ministries, senior pastor). Greg has two Masters degrees from Trinity Evangelical Divinity School (MDiv, MA-NT) and is engaged with Evangelical Theological Faculty, a school in Heverlee, Belgium, as he works toward his doctorate in Systematic Theology.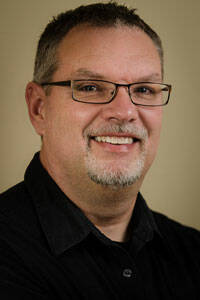 Steve Mathewson
Steve Mathewson is the Senior Pastor of Crosslife Evangelical Free Church (Libertyville, IL), an adjunct professor at TEDS, and a member of the Henry Center board. He has completed many years of pastoral ministry and is widely published on the topic of preaching, boasting works such as The Art of Preaching Old Testament Narrative. Steve received a Masters of Arts in Old Testament from Western Conservative Baptist Seminary (1986) and a Doctor of Ministry from Gordon-Conwell Theological Seminary (2000), where he studied with Haddon Robinson.
---
Timothy Series
Ministry can be a daunting task, and sometimes a discouraging one. This lecture series seeks to encourage the next generation of pastors by celebrating the call to ministry. Experienced speakers are invited not only to share enlightening sermons, but also to spend time one-on-one with students in classes and at meals. The result is a program which builds up young ministers both through formal teaching and personal relationships. This series is sponsored in conjunction with the chapel office.
Moderator

Scott Samuelson
Scott Samuelson is TIU's University Chaplain, serving both the college and graduate communities on campus. He has shepherded students with InterVarsity Christian Fellowship as a Campus Minister and Co-Director of an Urban Ministry Internship. He has also served the local church as Youth Pastor (First Presbyterian Church of Libertyville, IL) and Associate Pastor of Adult Ministries (First Presbyterian Church of Fort Dodge, IA). Scott received a Master of Divinity from TEDS (1998).
---
Trinity Debates
The Trinity Debates are a series of discussions on challenging issues related to theology, the church, and Christian life. These conversations feature presentations by experts followed by open discussion. This series is intended to be a community resource that fosters deeper reflection and dialogue regarding difficult topics.
All Trinity Debates are free and open to the public. Come early for coffee and refreshments, and stay after for Q&A. These debates are also live-streamed at portal.stretchinternet.com/tiuadmin/.
Moderator
Chris Firestone
Chris Firestone is a Professor of Philosophy at Trinity International University. He came to Trinity with experience in teaching and research from Hong Kong and Scotland. At Trinity, he has worked on developing the "Trinity Debates" series and the "Trinity in Romania" program (an annual apologetics and outreach trip for faculty and students). Dr. Firestone specializes in Kantian studies and has made significant contributions to the topic of Kant's religion.
---
Trinity Symposium
In the course of any academic year, unexpected events and discussions are guaranteed to arise, both on and off campus. The Trinity Symposium program was designed to flexibly address timely issues within the context of the HCTU's perennial lineup. These gatherings, covering issues related to the theological and intellectual life of the TEDS community, manifest in diverse formats, ranging from lectures to colloquia to luncheons. Trinity Symposia, while occasional in nature, contribute to the Center's mission by bringing together students, staff and faculty for mutual exchange of wisdom.
All symposia are free and open to the public. Visit our events page to learn more about specific details.