Resource Overview
Christian Contextual Discourses on Evil: The Case of Witch Accusations
This address reviews an earlier history where anthropology came to be valued as playing a significant role within missiological education, and considers the more recent partial decline of professional anthropology within missiological institutions. It calls for a revaluing of anthropology for what it contributes to missiology and contextual theology.  To illustrate the sorts of strength that anthropology brings to missiology, the article examines the old anthropological topic of witchcraft accusations, a topic that turns out to be remarkably contemporary because of its significant revitalized presence in churches in major regions of the world. The article considers contemporary dynamics where church leaders themselves sometimes participate in witch accusations, and attempts to showcase the sorts of considerations that an anthropological approach contributes to missiology.
This presentation was recorded during the ASM Conference
in a tracked dedicated to Witchcraft Accusations.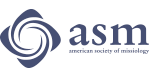 Biography
Robert Priest is the G. W. Aldeen Professor of International Studies Professor of Mission and Anthropology at TEDS. Born to career missionaries, he was raised in Bolivia, and he eventually returned to South America, conducting nearly two years of anthropological field research among the Aguaruna of Peru. Dr. Priest's research interests include ethnicity, short-term missions, witchcraft, preaching and culture, money and missions, and religious conversion. He serves as vice president on the boards of both the American Society of Missiology and the Evangelical Missiological Society.