Resource Overview
Diagnosis Through the Prophetic: Sustaining Worldviews of Witchcraft within Contemporary Christianity in Africa
The belief in witchcraft with its attendant accusations has remained part of the African religious mindset some two centuries after Christian mission work started. The reference to missionary work is important because witchcraft was often dismissed as a psychological delusion and the figment of human imagination. Witchcraft accusations have not gone away in spite of those denials. Witchcraft has been mainstreamed in African Christianity and many indigenous churches creating the ritual contexts for dealing with it as a reality of human life. This paper examines the phenomena of witchcraft and witchcraft accusations in contemporary Christianity in Africa in an attempt to articulate a missiological response to it.​
This presentation was recorded during a track of the 2014
ASM Conference, dedicated to Witchcraft Accusations.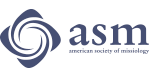 Biography
J. Kwabena Asamoah-Gyadu is professor of Contemporary African Christianity and Pentecostal-Charismatic Studies at the Trinity Theological Seminary at Legon in Accra, Ghana. He is also the Seminary's Dean of Graduate Studies. Professor Asamoah-Gyadu studied at the Trinity Theological Seminary, Ghana; the University of Ghana, Legon; and the University of Birmingham, UK (PhD, Theology, 2000). He has been Senior Research Fellow at the Center for the Study of World Religions, Harvard University (2004) and Schiotz Visiting Professor of African Christianity at the Luther Seminary, St. Paul, Minnesota, USA (2007). He is on the International Advisory Board of the Religion, Culture and Society program of the Theology Department of the Vrije University, Amsterdam. Prof. Asamoah-Gyaduis also an adjunct faculty at the Akrofi-Christaller Institute of Theology, Mission and Culture in Ghana. He has a wide range of publications on contemporary African Christianity and Pentecostalism, including papers on Religion and Media in sub-Saharan Africa.