Resource Overview
Healing the trauma of children accused of witchcraft (sorcery); a Christian response
Accused, traumatized and tortured, scarred for life; how can and should Christians respond?  Children, widows and people who are physically or mentally challenged are the most susceptible to accusations and least likely to defend themselves. The consequences of the charge can be life-long, and sometimes life-threatening. Regularly children end up on the streets of urban areas, wandering, abused, addicted, homeless and mentally unstable. They do not belong, are not counted, thus do not count. They are the 'least of these' and Christians have a Biblical mandate to respond with compassion. This paper will identify examples and resources that are being used to compassionately reach and heal psycho-social-spiritual wounds of trauma among children accused of witchcraft.  ​
This presentation was recorded during the ASM Conference
in a tracked dedicated to Witchcraft Accusations.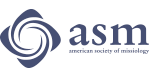 Biography
Frank Dimmock (along with his wife, Nancy) has been under appointment as a PC(USA) missionary since 1985. Since 2007, Frank has served as PC(USA)'s Africa health liaison. He works with partner churches and ecumenical agencies to develop programs for children. In addition he coordinates the Christian Health Associations of Africa and is part-time advisor to the Christian Health Association of Lesotho. His work requires him to travel frequently to Sudan, Ethiopia, Kenya, Malawi, Zambia, South Africa, Cameroon and the Democratic Republic of Congo. Learn more about Frank and Nancy at presbyterianmission.org.