Resource Overview
Witchcraft Accusations Among the Tumbuka of Northern Malawi: A Case Study in Contextualization
The church in Malawi for some while has not taken an active role to address issues of witchcraft accusations. The failure among other things was possibly based on its attitude influenced by the early missionaries' teaching that "Witchcraft does not exist" (Silas Ncozana 2004, 33). Thus from the time of missionaries the church has been in denial holding to the ideology that It was only superstition. The church has since then been teaching its members to disregard belief in witchcraft. The CCAP Synod of Livingstonia discourages its members to consult witch-finders. Those Christians found to have gone to consult the witch finder are put to discipline. In the secular world those suspected and accused of witchcraft are severely punished and some even persecuted and killed. While the church is very rigorous in taking to book the people who have been involved in divination and witchcraft accusations (Nyasulu 2010, 180) consequently it has considered very little on what people should do to deal with the violence and social injustice inflicted on the affected. It has been observed that "Sometimes the church has not taught its faithfuls and gave no help in dealing with witchcraft attacks (Tembo 2008, 36). The central question this article seeks to address is: What implications might accusations have on the lives of those who have been accused of witchcraft and what mandate do the accusers have on the life of the accused? To deal with the question, the article will present a critical analysis of witchcraft accusations among the Tumbuka of the northern region of Malawi with some case studies and how the CCAP is dealing with it. The article identifies some missiological implications of the accusations and proposes some contextualization approaches to deal with the problem in the church.​
This presentation was recorded during the ASM Conference
in a tracked dedicated to Witchcraft Accusations.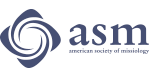 biography
Timothy Nyasulu (PhD, Trinity International University) is the Synod Moderator and Synod Education Secretary of the CCAP Synod of Livingstonia, in Malawi. He was born and brought up at Kacheche village, Mzimba District in northern region of Malawi. He has been a theological educator for many years at Zomba Theological College (UNIMA affiliate), and for the past two years taught part-time at University of Livingstonia. One of his publications includes Missiology: A study of the Spread of the Christian Faith. He has also presented many papers. His PhD research was on Church Discipline. Currently Timothy is involved full-time in pastoral work within the Synod and beyond. He also supervises Education in Synod's mission schools (from Primary to College level). Issues of Witchcraft are among the pastoral concerns at heart.