Resource Overview
Witchcraft and Extrajudicial Killings in Africa: Where is the voice of the Church?
When people face strange and unexplainable situations, they create mental categories that will help them make sense of that situation to restore mental stability. Many unexplainable things happen in Africa and the African primal mind makes sense of the unexplainable through attribution to unnatural forces. In the primal mind, there are no natural causes to any phenomenon…how can you explain the death of a child, or a husband growing to love one wife than the other, or the harvest failing in one's farm and not the other, or a widow getting richer than anyone else in the village? Often witchcraft provides an explanation to the unexplainable. Witchcraft accusations have led to many extrajudicial killings, banishment of people from communities and other gross human violations. The Church has remained tight lipped about this gross abuse of God's image in people. The Church in Africa has been quick to give a theological response to euthanasia, to abortion, to alternative sexual orientation, to slavery, to membership in esoteric societies, to female circumcision, but has failed to give a robust theological response to the issue of witch and witchcraft accusation. This paper will contribute to building a theological system that will help the Church to accept the full mandate of protecting the widows, orphans and strangers…common victims of witchcraft accusations.
This presentation was recorded during a track of the 2014
ASM Conference, dedicated to Witchcraft Accusations.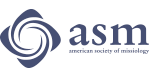 Biography
John K. Jusu (PhD, Trinity International University) is the Regional Director for Africa, Overseas Council International. Prior to serving with Overseas, Dr. Jusu served as Dean of the School of Professional Studies at the Africa International University (Nairobi, Kenya). H grew up in a small village in Sierra Leone, West Africa where witch and witchcraft are perceived to be real and powerful. His work across Africa as curriculum consultant in issues dealing with faith, life, learning and integration often bring the issue of witchcraft in acute focus as African institutions wrestle with the idea of having or not having modules or courses in witchcraft. John is also involved in faculty development for many educational initiatives in Africa.