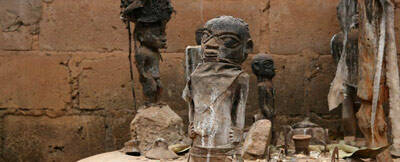 About Witch Accusations
Health problems, death, infertility, and financial problems are widely attributed to "witches" thought to be acting through evil occult power. Elderly women are the ones most often alleged to be witches, among other vulnerable groups.
Through a 2012 Henry Center grant, African Theologian Tite Tiénou and Missiologist Bob Priest, both TEDS faculty members, have spearheaded an international, interdenominational conversation.