The objective of the Creation Project is to catalyze a field of study around the doctrine of creation that is faithful to Scripture and informed by contemporary scientific research.
The Creation Project will span three years—each covering a distinct theme and set of issues—and five programs, directed toward academic and ecclesial engagement with the doctrine of creation in all of its historical, theological, and scientific complexity.
The project's academic engagement is committed to making progress in understanding about where the conflict between the current state of scientific inquiry and classic theological positions is real and where it is illusory. The ecclesially oriented programs aim to revive the importance and breadth of the doctrine of creation beyond the narrow set of questions to which it has too often been reduced, to promote biblical fidelity and thoughtful interpretation, and to demonstrate a form of Christian intellectual hospitality that approaches the difficult questions of our age with a posture of humility and in pursuit of greater understanding.
This project is made possible through the support of a grant from the John Templeton Foundation. 
The opinions expressed throughout this project do not necessarily reflect the views of the John Templeton Foundation. 
Context
Conversations surrounding science and theology often demonstrate more division and hostility than humility and a shared commitment to truth and understanding. This is especially so when the topic is "creation and evolution."
Heated public debates and exchanges often heighten this polarization. Some expressions of popular piety among evangelical Christians also contribute to the problem, viewing science as an opponent to faith rather than an ally and interlocutor towards new insights and deeper understanding of reality. Sometimes this mentality is even supported by the perception that orthodox Christian theology (affirming the Bible as definitive and authoritative divine revelation) is fundamentally at odds with the natural sciences.
The consequences are not merely lack of thoughtful choices; increasingly, political and institutional responses are making it difficult for scholarly engagement or humble pastoral guidance. Increased intellectual humility on both sides of the "science and theology" conversation is needed, as well as greater openness to the claims of scientific inquiry and their potential implications in relation to doctrine and ultimate reality.
Within an ecclesial and theological context, much of the confusion is at least in part a result of an inadequate understanding of the doctrine of creation. Too often the "creation vs. evolution" controversy immediately takes center stage and crowds out the very theological convictions that should frame and shape further treatment of the controversial issues.
The Creation Project recognizes the need and opportunity for establishing and strengthening this field of inquiry within the evangelical community, both among its thought leaders and the general ecclesial public. We believe that the doctrine of creation provides opportunity for humble and open inquiry and the potential for new insights at the intersection of science and theology.
While some scholars have begun to wrestle with the difficult issues, much work remains. Gathering the thought leaders throughout the evangelical community—pastors, scholars, administrators, and the like—we are interested in changing the tone of discourse, research agendas, and public perception within the evangelical community and in making progress towards new insights in the doctrine of creation.
Project Objectives
In advancing the doctrine of creation at the intersection of revelatory theology and scientific advance, biblical interpretation and empirical investigation, we hope to make progress within the wider evangelical community in four areas:
1. Catalyze a Field of Study in the Doctrine of Creation
The fundamental assumption of the Creation Project is that much of today's antagonism between science and theology stems from an underdeveloped doctrine of creation. To remedy that neglect, therefore, the primary objective in all Creation Project activities is to infuse renewed energy and thought in that doctrine, especially as it relates to the current state of scientific evidence.
---
2. Gain a Deeper Understanding of the Doctrine of Creation
The project aims to help stimulate careful and creative scholarly work among both academic and pastoral theologians (as well as budding scholars, ministerial students, and other ecclesial leaders) on key issues in the doctrine of creation. It seeks to aid the development of a theological approach to the doctrine of creation that is both faithful to the teachings of Holy Scripture and classical Christian teaching as well as informed by significant advances in scientific knowledge.
---
3. Increase Openness, Understanding, and Intellectual Humility
The project proceeds from the conviction that Christian intellectual endeavors should begin with a steadfast confidence in the utter truthfulness of divine revelation as well as a humble and charitable openness to serious study of God's creation.
---
4. Provide Clear and Public Guidance within Evangelical Communities
The project provides an opportunity to clarify the primary questions that need to be addressed, to test which tensions and contradictions between the disciplines are real and which are merely illusory, to stimulate further work on remaining challenges, and to provide a platform for the dissemination of well­-informed evangelical theologies of creation to broader evangelical communities of faith.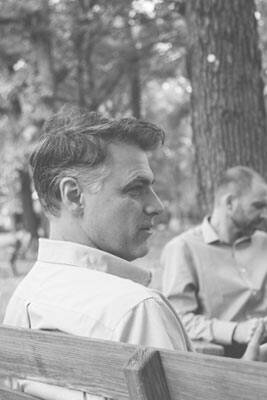 Programs
The Creation Project is a three-year, five-program initiative intended to address an array of audiences—lay and pastoral, student and scholar.
Learn about each of the initiatives and see which ones you might be interested in participating in.

Carl F. H. Henry Resident Fellowship
---
Dabar Conference
---
John Stott Award for Pastoral Engagement
---
Public Lectures & Events
---
Sapientia and Digital Presence
Theme Years & Topics
Each year of the Creation Project will focus upon a distinct aspect of the doctrine of creation. These three themes will also provide the general parameters for all five projects and activities.
Year 1 addresses issues related to divine action and the contingency of creation. Year 2 addresses the primordial goodness of the created order and its theological implications. Year 3 revisits theological anthropology, with special attention given to human origins between theology and evolutionary biology.
YEAR ONE: 'GOD SAID . . . AND IT WAS SO': DIVINE ACTION, CONTINGENCY, AND MODERN SCIENCE
The whole of the Christian tradition has affirmed that God freely acts in the world; that he created and continually sustains it, that it is subject to his providential care and miraculous intervention—and most importantly, that God acted decisively in the incarnation, death, and resurrection of Christ. Yet, in spite of this commonly held belief, there is no clear consensus among evangelicals— theologians and scientists alike—about what it means to affirm that God acts in the world. This simple affirmation is taken by some to either support or rule out various scientific proposals. More often, the affirmation is taken for granted, and the implications of affirming divine action for our theological and scientific beliefs goes unexplored. This year of the Creation Project explores how these classical affirmations bear on issues and questions raised by the natural sciences.
---
YEAR 2: 'GOD SAW THAT IT WAS GOOD': UNITING THE NATURAL AND MORAL ORDER
Discussion on the doctrine of creation has commonly centered on specific empirical questions in Genesis (e.g., age of the earth, diversity of animals, physical continuity of species). So much so that the author's recurring refrain, "God saw that it was good," is often overlooked. The goodness of creation is a central assertion of Genesis 1 and the whole of Scripture. On the one hand, it is directly tied to the goodness of God; on the other hand, it is set against sin and evil. But what does it mean to call creation and the created order good? Can the moral claim of goodness say anything about the natural order? Might it challenge the seemingly artificial dichotomy that our age has set up between the "natural" and "moral" order? And, if so, what alternative might we find for re-uniting these currently divided "orders"? Year two will bring biblical and theological considerations into constructive dialogue with insights from disciplines such as social and moral psychology, biology, sociology, and cognitive science.

---
YEAR 3: 'IN THE IMAGE OF GOD HE CREATED THEM': THEOLOGICAL ANTHROPOLOGY REVISITED
Throughout the biblical witness, humanity is consistently depicted as occupying a unique location within the rest of creation. Humanity was created "a little lower than the angels," as the Psalmist puts it, yet "crowned with glory and honor." In Genesis humanity alone is said to be "very good," made in the image and likeness of God, and given dominion over the rest of creation. These depictions ground the Christian understanding of humanity's place in the cosmos. What the Bible takes for granted is a point of debate in modern, scientific thought and a focal point in the science-theology discussions. Difference between humanity and other animals has been replaced with an emphasis on similarities. To what extent are humans unique within the created cosmos? What is consciousness—is it reducible to complex physical properties? Is human capacity for language qualitatively distinct from the communicative abilities of other animals? Year three revisits these questions about the place of humanity in God's created order.

Publications
One of the Creation Project's objectives is to catalyze a field of study around the doctrine of creation that is faithful to Scripture and in open and earnest dialogue with modern science.
To that end, the Creation Project's Resident Fellows, staff, and conference participants are producing significant contributions to the current scholarly and ecclesial conversations in the form of monographs, edited volumes, and peer-reviewed journal articles. Below you will find a list of the works coming out of the Creation Project's various initiatives that have been published, contracted, or accepted for publication.
MONOGRAPHS
Chambers, Nathan J. Reconsidering Creation Ex Nihilo in Genesis 1. JTI Supplement Series. Eisenbrauns/Penn State, Nov. 15, 2020.
Collins, C. John. Reading Genesis Well: Navigating History, Poetry, Science, and Truth in Genesis 1-11. Grand Rapids: Zondervan, Oct. 30, 2018.
Cortez, Marc. Creation. New Studies in Dogmatics, edited by Michael Allen and Scott R. Swain. Grand Rapids: Zondervan, under contract.
–––. Divine Presence: Idols, Incarnation, and the Image of God. Grand Rapids: Baker Academic, under contract.
Farris, Joshua R. An Introduction to Theological Anthropology: Humans, Both Creaturely and Divine. Grand Rapids: Baker Academic, 2020.
Hilber, John. Old Testament Cosmology and Divine Accommodation: A Relevance Theory Approach. Eugene: Cascade, April 3, 2020.
Houck, Daniel. Aquinas, Original Sin, and the Challenge of Evolution. Cambridge: Cambridge University Press, April 2020.
Keener, Craig S. Miracles Today: The Supernatural Work of God in the Modern World. Grand Rapids: Baker Academic, 2021.
Madueme, Hans. The Evolution of Sin? Sin, Theistic Evolution, and the Biological Question—A Theological Account. Grand Rapids: Baker Academic, under contract.
Ortlund, Gavin. Retrieving Augustine's Doctrine of Creation: Ancient Wisdom for Current Controversy. Downers Grove: IVP Academic, July 14, 2020.
---
EDITED VOLUMES
Torrance, Andrew B., and Thomas H. McCall, eds. Knowing Creation: Perspectives from Theology, Philosophy, and Science. Vol. 1. Grand Rapids: Zondervan, 2018.
———. Christ and the Created Order: Perspectives from Theology, Philosophy, and Science. Vol. 2. Grand Rapids: Zondervan, 2018.
Fulkerson, Geoffrey, and Joel Thomas Chopp, eds. Science and the Doctrine of Creation: The Approaches of Ten Modern Theologians. Downers Grove: IVP Academic, forthcoming.
---
ARTICLES AND BOOK CHAPTERS
Allen, Michael. "Into the Family of God: Covenant and the Genesis of Life with God." Trinity Journal 39, no. 2 (Fall 2018): 181–198.
Arnold, Bill T. "Genesis and the Challenges of a Twenty-First Century Reading." Pro Ecclesia 29, no. 4 (November 2020): 387–406 .
Bartholomew, Craig G. "Qohelet as a Master of and Mastered by Metaphor." In Networks of Metaphors in the Hebrew Bible, edited by Danilo Verde and Antje Labahn. Bristol, CT: Peeters, 2020.
Blowers, Paul M. "Prefiguration, Apocalypse, Tragedy: Three Trajectories of Patristic Interpretation of the Adamic Fall." Pro Ecclesia 29, no. 4 (November 2020): 407–428.
Carson, D. A. " Genesis 1 – 3: Not Maximalist, Not Minimalist, But Seminal." Trinity Journal 39, no. 2 (Fall 2018): 143–163.
Chambers, Nathan. "Reading Joshua with Augustine and Sommer: Two Frameworks for Interpreting Theophany Narratives" Journal for the Study of the Old Testament 43, no. 3 (March 2019): 273–283.
———. "Divine and Creaturely Agency in Genesis 1." Scottish Journal of Theology 72, no. 1 (February 2019): 1–19.
———. "God's Grandeur and the Groaning of Creation: Are Suffering and Danger Intrinsic to Creation?" Trinity Journal 39, no. 2 (Fall 2018): 221–236.
Collins, C. John. "1 Corinthians 8:6 and Romans 11:36: A Pauline Confession with a Hellenistic Setting." Presbyterian 43, no. 2 (Fall 2017): 55–68.
———. "Inerrancy Studies and the Old Testament: 'Ancient science' in the Hebrew Bible." Presbyterion 44, no. 1 (Spring 2018): 42–66.
———. "How Does the Hebrew Bible Speak about God's Action in the World?" Presbyterion 45, no. 1 (Spring 2019): 19–40.
———. "May we Say that Adam and Eve 'Fell'? A Study of a Term and its Metaphorical Function." Presbyterion 46, no. 1 (Spring 2020): 53–74.
Cortez, Marc. "The Body and the Beatific Vision." In Being Saved: Explorations in Soteriology and Human Ontology, edited by Marc Cortez, Joshua Farris, and Mark Hamilton. London: SCM Press, 2018, 326–343.
———. "Nature, Grace, and the Christological Ground of Humanity." In The Christian Doctrine of Humanity, edited by Oliver Crisp and Fred Sanders. Grand Rapids: Zondervan, 2018, 23–40.
———. "The Spirit and Creation." In The T & T Clark Companion to Pneumatology, edited by Daniel Costelo and Ken Loyer. New York: Bloomsbury, 2020.
Farris, Joshua R. "The Unsuitability of 'Unsubstitutability' in Theological Anthropology: Bridging the Christian Tradition, Modernity, and the Soul," Theology Today 77, no. 1 (April 2020): 54–62.
———."Ensouling the Imago Dei: Modernizing the Holy Tradition," In Bloomsbury Companion to Analytic Theology, ed. by James Arcadi and J.T. Turner. New York: Bloomsbury Press, forthcoming.
Houck, Daniel. "Original Sin in Abelard's Commentary on Romans." In Being Saved: Explorations in Soteriology and Human Ontology, edited by Marc Cortez, Joshua Farris, and S. Mark Hamilton. London: SCM Press, 2018, 54–67.
———. "Toward a New Account of the Fall, Informed by Anselm of Canterbury and Thomas Aquinas" Pro Ecclesia 29, no. 4 (November 2020): 429–448.
Jaeger, Lydia."Facts and Theories in Science and Theology: Implications for the Knowledge of Human Origins." Themelios 41, no. 3 (December 2016): 427–46.
———."The Contingency of Creation and Modern Science." Theology and Science 16, no. 1 (Spring 2018): 62–78.
Madueme, Hans. "Mission Impossible? A Reply to Hud Hudson." Journal of Analytic Theology 5 (2017): 621–628.
———. "An Augustinian-Reformed View," in Original Sin and the Fall: Five Views, ed. Chad Meister and J. B. Stump (Downers Grove: IVP Academic, 2020).
Mattox, Mickey. "Faith in Creation: Martin Luther's Sermons on Genesis 1." Trinity Journal 39, no. 2 (Fall 2018): 199–219.
———. "Imago diaboli? Luther's Anthropological Wholism." Pro Ecclesia 29, no. 4 (November 2020): 449–471.
Ohlers, R. Clinton. "The 'Conflict Thesis' of Science and Religion: a Nexus of Philosophy of Science, Metaphysics, and Philosophy of Religion." Journal of Biblical and Theological Studies 2, no. 2 (Fall 2017): 208–233.
———. "The Conflict Thesis and the Reification of 'Science' and 'Religion'." Fides et Historia 50, no. 1 (2018): 85–93.
Oswalt, John. "Creatio ex nihilo: Is it Biblical? And Does it Matter?" Trinity Journal 39, no. 2 (Fall 2018): 165–180.
Parks, Benjamin. "From the Waters of Babylon: Frankenstein, Transhumanism, and Cosmogony." Trinity Journal 40, no. 2 (2019): 197–214.
Upcoming Events
Christopher Wright | October 8
The Goodness, the Glory, and the Goal of Creation
Christian Miller | November 12
Falling Short and Becoming Virtuous: Insights from Psychology, Philosophy, and Christianity
Paul Nedelisky | January 21
The Myth of the Fact/Value Gap: How the Natural Fits Into the Good
Featured Fellow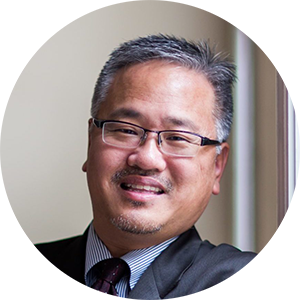 Max Lee
2020–21 Henry Fellow
Max Lee joins the Creation Project from North Park Theological Seminary, where he is Associate Professor of New Testament.