Resource Overview
Critically-Contextualizing Responses to Witches in East Africa: Problems and Possibilities 
For the past nine years, I have used Hiebert and Tienou's critical contextualization model to address sickness, witchcraft and persecution of suspected "witches" in various contexts, especially in Northwestern Tanzania and at Africa International University. Critical contextualization has led to much greater understanding of key social-cultural challenges and beginning to address them. However "transforming worldviews" about causation has barely begun because it is more difficult to address than it sounds. "Witch" persecutions cause problems for the elderly, widows, and orphans, but are problematic to address. I will also describe some initial attempts, limited successes and possibilities for greater transformation. Deep listening and new experiences can contribute. Scripture, stories, the Spirit, and the saints from many communities hold promise for alleviating suffering and testifying to a God who loves "witches."
This presentation was recorded during a track of the 2014
ASM Conference, dedicated to Witchcraft Accusations.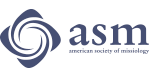 Biography
Rev. Steve Rasmussen ( PhD) teaches intercultural studies and missions at Africa International University. In 1995, Steve moved from pastor in the USA to principal of Lake Victoria Christian College (LVCC) in Mwanza, Tanzania. His teaching and 2005-2008 ethnographic, missiological research was done primarily in Swahili. Among his journal articles, professional presentations, and book chapters are: "Who sent the mosquito? Illness causalities," "Sickness and witchcraft in Northwestern Tanzania: Listening to Pentecostal Ministers," "Contextualized response to witch accusations in Tanzania," and "A Case Study of Christian Response to Sickness, Death, and Witchcraft in Northwestern Tanzania" In African missiology: Contributions of contemporary thought. Nairobi: Uzima. 2009.